Maintaining an impactful social and digital media presence is essential since its impact is based on engagement – and not just content. Whether it's increasing brand visibility on Twitter, Facebook, Instagram or LinkedIn, promoting an online contest or launching a new service, our digital marketing and content strategists collaborate with each client to customize an integrated communications strategy that aligns with their business goals and values. We develop campaigns based on your objectives which could be to increase awareness, generate leads, drive website traffic or other key actions.
Our Process
We monitor quantitative metrics, such as impressions (likes, comments and shares) and in-depth conversion analytics (email sign-ups, qualified leads and sales transactions) to make sure you're reaching the right people and measuring the return on investment. We can also use A/B testing to help determine ways to get more conversions from the traffic you're driving, and we'll use strategies to boost your web page's ranks in search engine results. For more information on our process, check out our Beginner's Guide to Digital Advertising.
Social and digital marketing strategies we implement for our clients include:
Competitive research
Google digital marketing and social ad campaign planning
Keyword research and Search Engine Marketing (SEM)
Search Engine Optimization (SEO)
Digital marketing platform recommendations
Social media management and content development
Supporting public relations strategy
Social & Digital Deliverables
SEO-optimized blog posts, event websites and landing page titles, and keyword recommendations
SEO research, analysis and reporting (including implementation of recommendations) using Google Analytics and Google Tag Manager
Digital posters, infographics and interactive marketing materials
Pay-per-click, organic and paid social media advertising, including content, design and management
Email and online marketing campaigns, including ads on Google, Facebook, Instagram, Spotify, LinkedIn and more
Meet Our Social & Digital Lead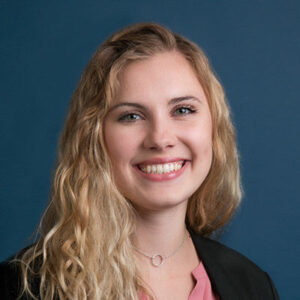 Amanda Pesta
Digital Marketing Strategist
Amanda is the digital marketing strategist and team coordinator at Neuger. A highly organized, flexible and detail-oriented communications professional, Amanda has experience with a wide array of projects including Google Ads and Facebook Ads campaigns, email campaigns, and social media strategy. In her spare time, Amanda enjoys discovering new music and going to concerts, spending time outside, and checking out coffee shops all over the Twin Cities.
Amanda's Certifications