Banking on Community
Riverland Bank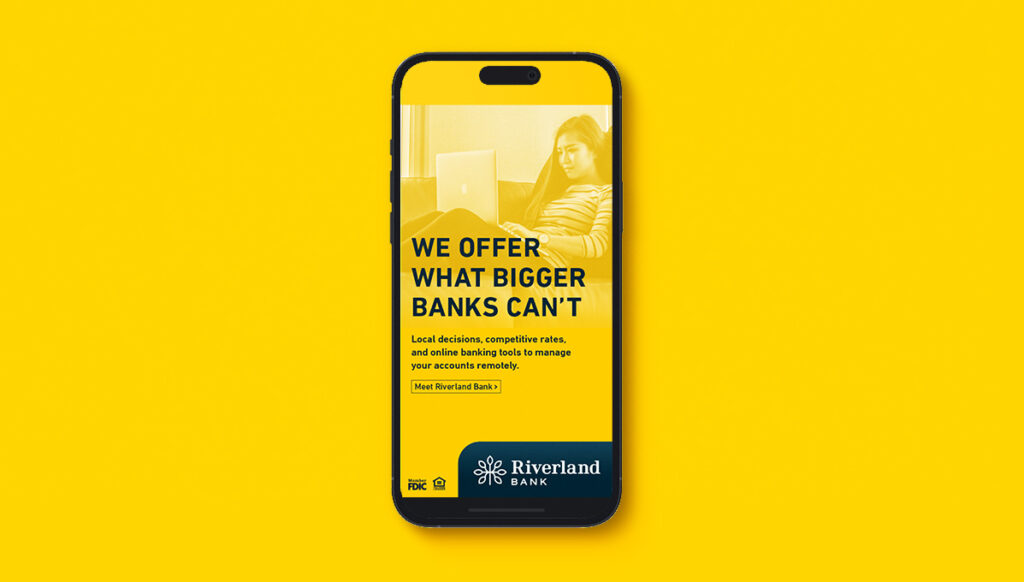 Expanding Awareness
Riverland Bank, a community bank in Jordan and Northeast Minneapolis, was looking to increase their volume of business banking deposits through new and existing clients. They are well-known in the smaller Jordan community among less competition, but needed to increase brand awareness in the Twin Cities metro area.
Growing Local Business Clients
Our strategies combined the use of in-bank materials with digital advertising, social media strategy, and traditional advertising and sponsorships to reinforce Riverland's messaging across multiple channels. We leveraged copy and imagery that highlights the benefits of using a local community bank over a large corporate one, appealing especially to start-ups and non-profit business owners.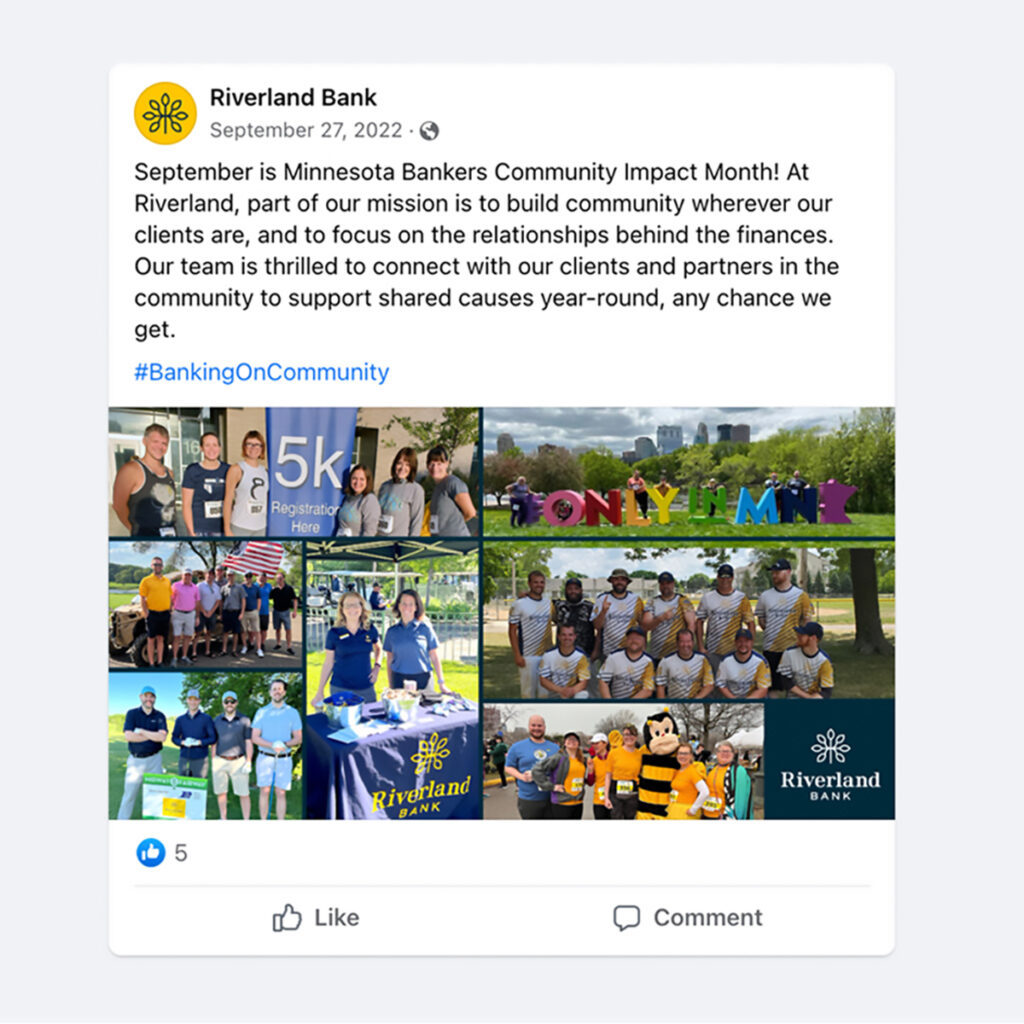 Building New Leads
After three months, we were 34% of the way toward our aggressive 12-month goal for business banking deposits attributed to our efforts. Ongoing SEM and display ads continue to drive new leads, allowing the friendly bankers at Riverland to build new banking relationships with business owners in the community who align with their own values. We also continue to highlight existing business clients and the Riverland team's efforts to give back to the community through organic social media and website content.
Category
Professional Services

Services
Advertising
Design
Integrated Marketing Campaign
Social & Digital Advertising