Stewards of Financial Success
Carlson Capital Management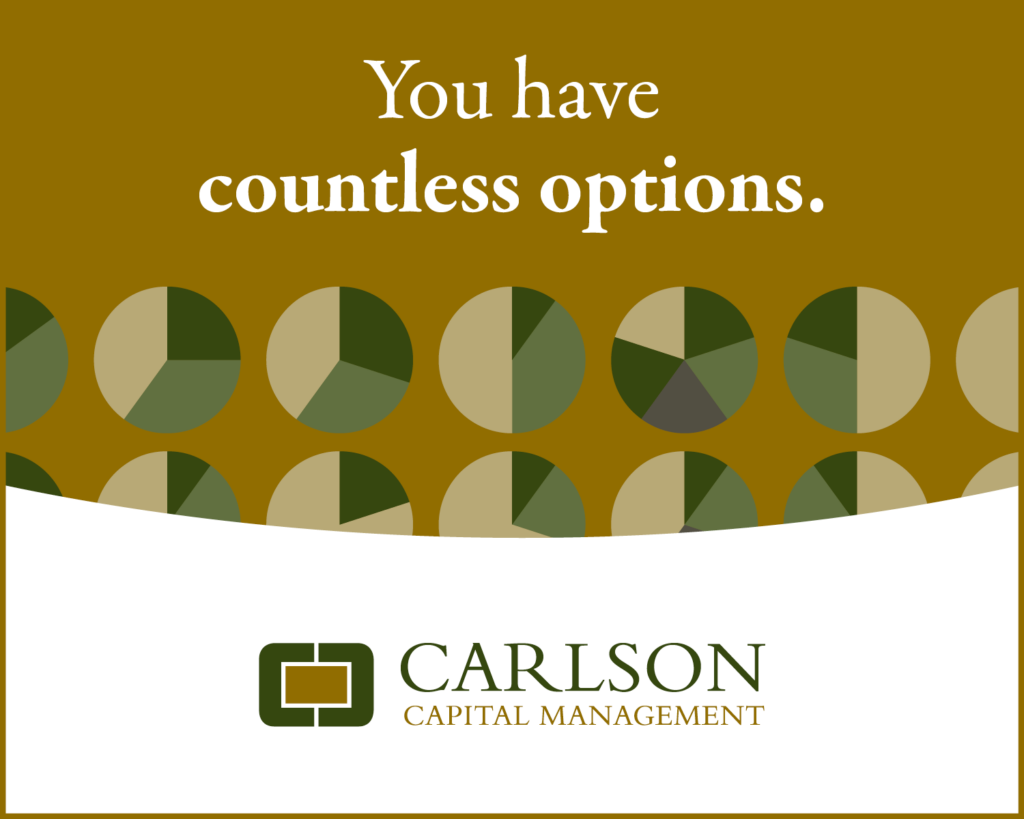 Reaching Audiences with Niche Wealth Needs
Carlson Capital Management (CCM), a financial services firm with locations in Northfield, Hastings, Bloomington, and Rochester, Minnesota, wanted to garner increased awareness of their brand and integrated wealth management solutions, especially aiming to reach three distinct audiences: people with demanding careers, women experiencing a life transition and individuals with high net worth who are nearing retirement.
Bringing Multi-Faceted Awareness to the Twin Cities and Rochester
Our strategy revolved around developing messaging to convey CCM's top value of trustworthiness. We conducted an SEO audit of their website to inform ongoing improvements in searchability and developed an integrated ads campaign involving print placements, billboards and skyway ads, and digital ad placements via Google Ads, LinkedIn, and StackAdapt leading to a curated landing page in order to reach target audiences in the Twin Cities and Rochester. Conversions are measured through page visits and lead form submissions.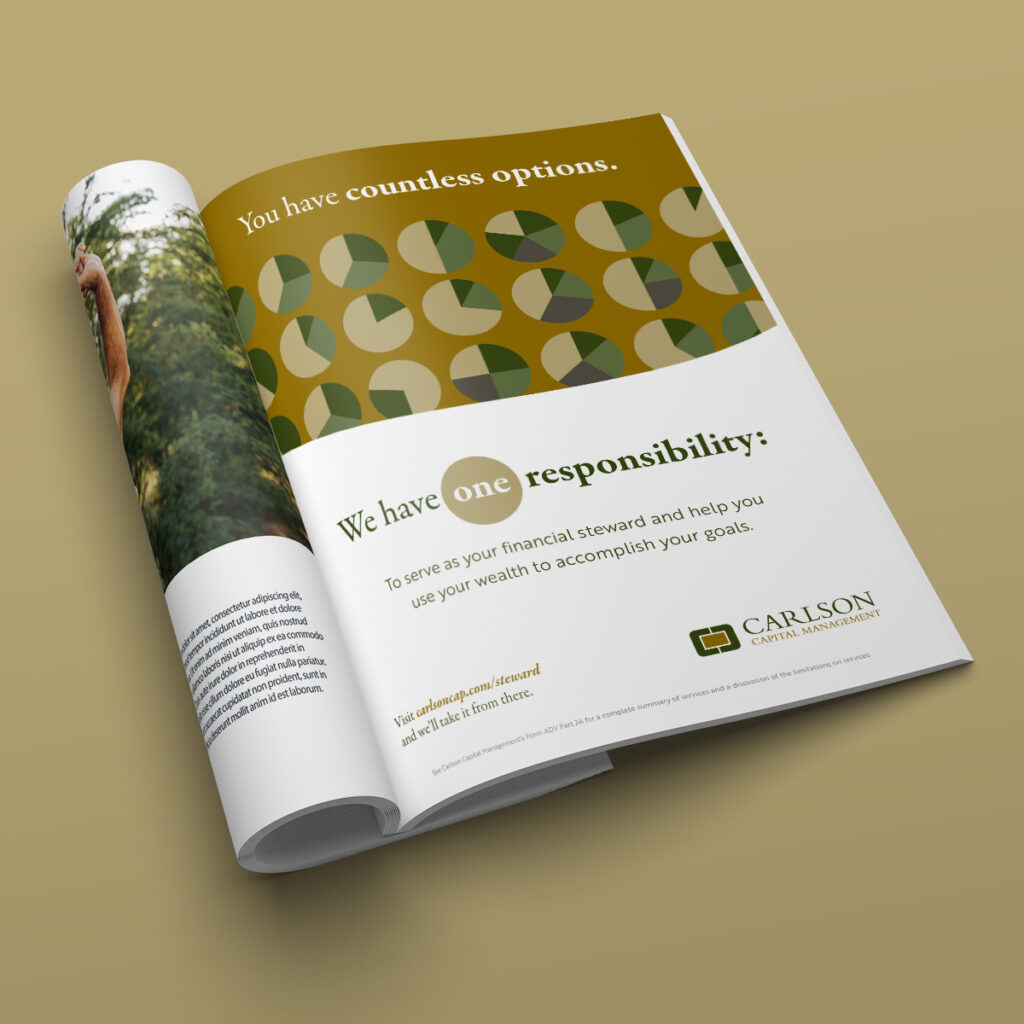 Clicks and Conversations
Our efforts led prospects to fill out lead forms on CCM's site requesting to talk to an advisor. From there, CCM's services speak for themselves, and their caring team builds trust by dedicating time to get to know each prospect and their unique needs.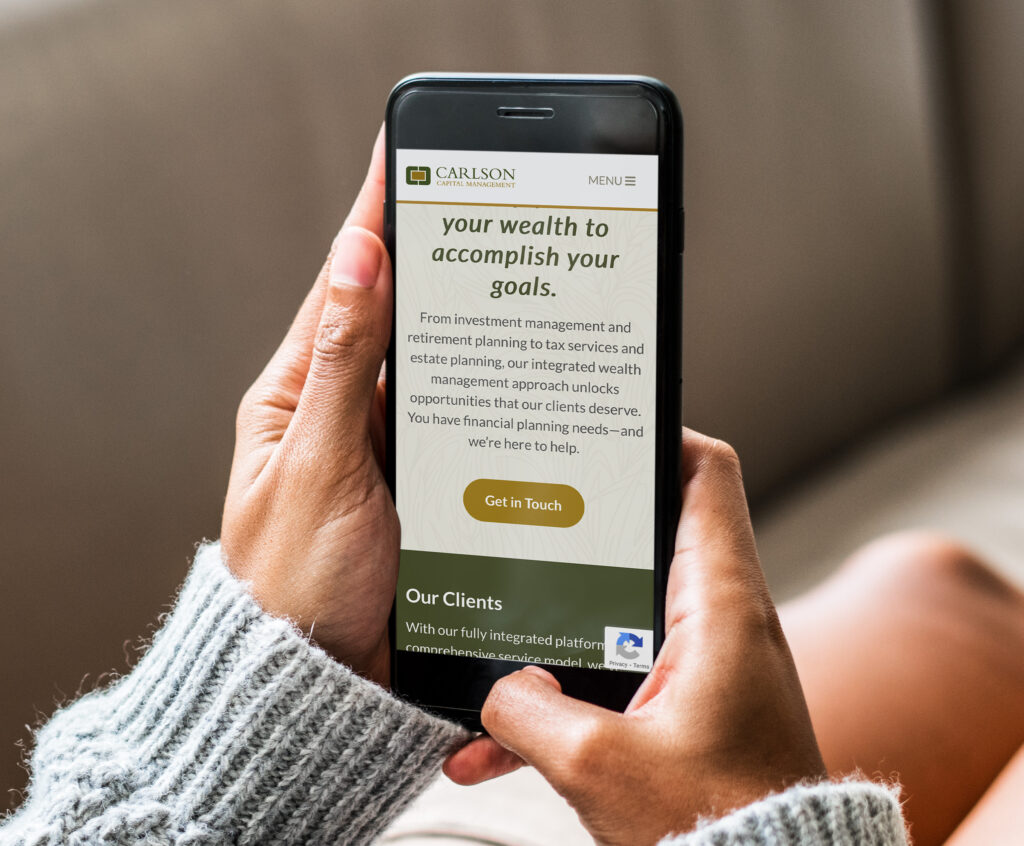 Over the life of the campaign, digital ads have earned over 8.7 million impressions across all platforms, leading to 46,835 clicks to the campaign landing page.
Client
Carlson Capital Management
Category
Professional Services

Services
Advertising
Design
Integrated Marketing Campaign
Social & Digital Advertising