Designing an Inclusive Future
Carleton College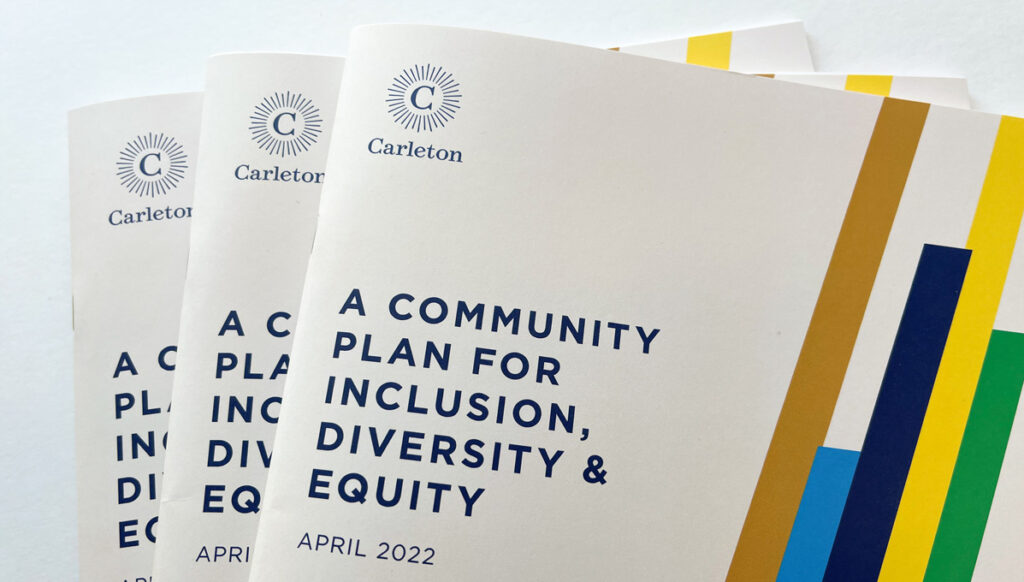 Bold Initiative, Bold Design
The Neuger team designed and produced a 56-page, magazine-style booklet that amplifies Carleton's message and purpose for the advancement of inclusion, diversity and equity (IDE) through modern design elements and photography selection for diverse representation.
Concise Visual System
Carleton's five core colors were utilized to create easy navigation through the five sections of the piece. A quality assurance review was performed by Neuger's diversity, equity and inclusion committee to ensure readability.
Award-Winning Work
The Carleton College IDE booklet was named a Bronze Anthem Award winner in the Awareness & Media, Diversity, Equity & Inclusion category. This award recognizes best-in-class media strategies that raise awareness, knowledge and engage a community around diversity, equity and inclusion causes.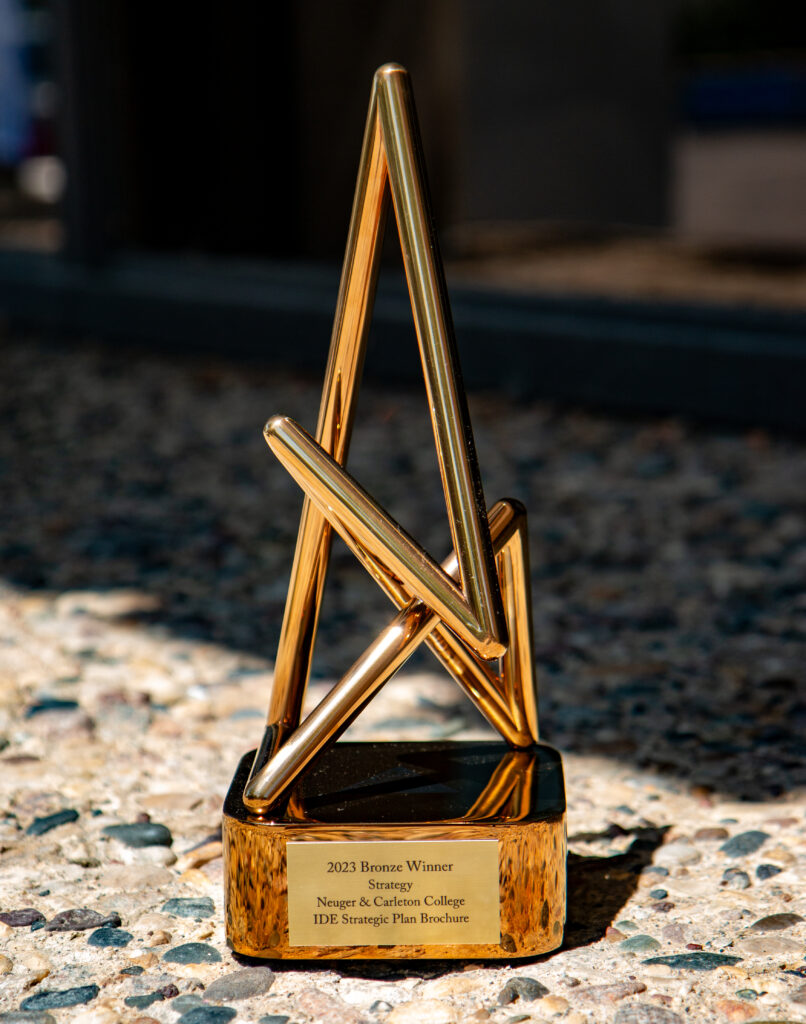 Services
Branding
Content Strategy
Design
Print Production