Schools Showcase
Minnesota State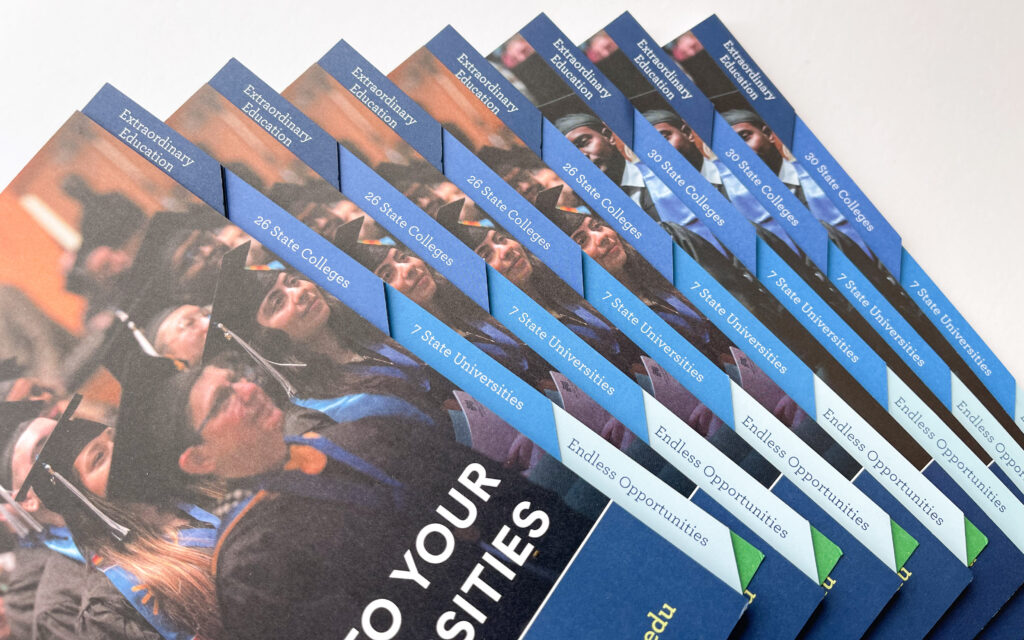 A Guide to the Future
Minnesota State, the third largest system of state colleges and universities in the nation, needed a way to showcase information about its 54 campuses in a format that was easy to digest and distribute to prospective students.
The Big Picture
Neuger partnered with Minnesota State to design and produce a guidebook that uses content, figures, data and photos to emphasize the strength of the system without sacrificing the individuality and offerings of each college and university. Annually, the publication debuts at the Minnesota State Fair, is available for download online and distributed by high school guidance counselors across the state.
Exploration Made Easy
A tabbed structure allows the reader to quickly find the information they're looking for.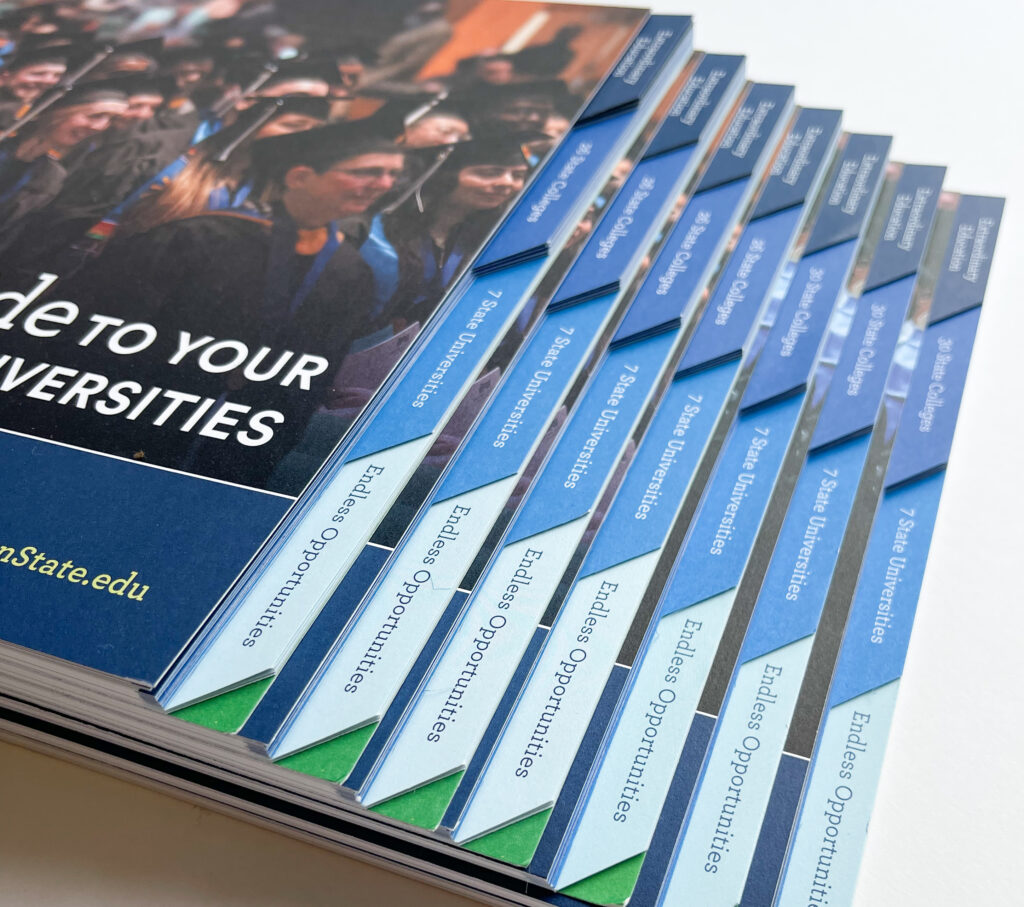 I've worked with a lot of creative agencies throughout my career and I can honestly say that working with Neuger has been a highlight for me. I find their work top-notch and their communication and responsiveness to be exemplary.
Barbara Hein
Director of Marketing, Minnesota State
Services
Content Strategy
Design
Print Production