As a strategic marketing and public relations agency, Neuger is dedicated to building strong relationships in our industry and our involvement with the Public Relations Society of America (PRSA) provides us with a wealth of resources and connections. PRSA is the world's largest organization for public relations professionals, offering industry insight, educational opportunities and resources to strengthen professional development. As part of our efforts to contribute to the industry, Neuger became the 2021 Diamond Sponsor for the PRSA Minnesota chapter, supporting more than 300 corporate, agency, independent, nonprofit and government public relations professionals from Minnesota, North Dakota, South Dakota and Western Wisconsin.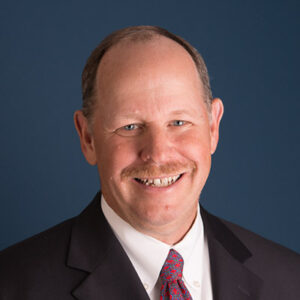 Neuger President & Chief Executive Officer Dave Neuger has been a member of PRSA since 1984 and will become the president of the Minnesota chapter in the following year. Dave has served on the PRSA board of directors for the last three years and is excited to step into his new leadership role with the organization. 
"I've been a long-time member but never served in a leadership role," said Dave. "My late father who was a local leader in the field said, 'Volunteering is the tax you pay for the space you take.' I've always volunteered but never for my professional organization. So, it just felt like the timing was right for me to get involved at this level."
Integrated Communication is Key
Neuger's partnership with PRSA elevates our commitment to integrated communications because public relations isn't only about media – it's about strategic communications across a plethora of platforms, including digital, print, live and virtual events, radio and much more. 
"Integrated communications is what PR is all about," said Dave. "I think it's [PRSA] a professional organization that's committed to that, which is terrific. They've got a code of ethics that aligns really well with Neuger. My personal philosophy is that a rising tide floats all boats, so if everything is elevated – which PRSA helps to do – then everyone involved in the profession gets elevated. It's a stronger profession because of organizations like PRSA."  
We encourage our team to engage with the organization's webinars, articles and events for staff development. Neuger Vice Presidents & Senior Communications Counselors Christine Lekatz and Eric Molho are presenting in a breakout session for a PRSA skills workshop on Tuesday, June 22. The digital workshop will discuss communicating in a changed world. Christine and Eric will cover public relations metrics and simplified data. The pair will present tactics to implement a metrics plan that effectively measures ROI. The workshop is discounted for members but is also available to the public.