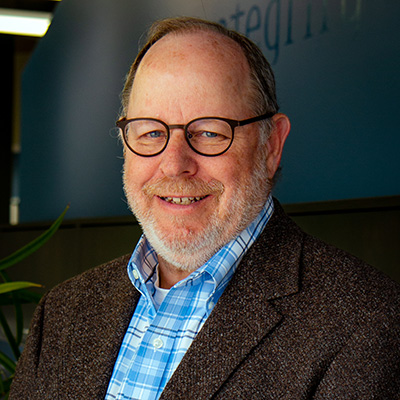 David Neuger
President & Chief Executive Officer | He, Him, His
Founder of Neuger, David Neuger has a 35-year history of success in the communications field, emphasizing targeted communications strategies in areas such as corporate communications, branding, media relations, issues management, crisis communications and marketing communications. He models an intense commitment to professional counsel and exemplary client service – and is also well known for keeping his desktop jars of M&Ms full for colleagues and visitors to enjoy.
Before establishing Neuger Communications Group in 2002, Dave served for four years as the chief communications officer for St. Olaf College in Northfield, Minnesota. Previously, he was president and CEO of Neuger Henry Bartkowski, the fastest growing public relations firm in the Twin Cities region at that time. He has also served as the director of public relations and advertising for a major metropolitan medical center that was a precursor to Allina Health Systems. Clients he has counseled include Ziegler CAT, Minnesota State Colleges and Universities, Carleton College, International Dairy Queen and Marvin Windows.
Dave is an alumnus of St. Olaf College. He was named one of the "40 Under 40" Business Leaders in the Twin Cities in 1996 and has been recognized many times for top communications programs by the Public Relations Society of America and numerous other professional organizations.
An avid sports fan, Dave continues to play the role of participant every now and again in basketball, pickleball and golf. He also serves on several boards and professional committees. He serves as the immediate past president of the Minnesota Chapter of the Public Relations Society of America (PRSA). He and his wife, Ruthie, live in Northfield, Minnesota. They have three adult children and one adorable granddaughter.
Favorites
Favorite TV show:
The West Wing
Favorite aspect of my job:
Taking on a diversity of challenges from strategic planning to budgeting; from managing co-workers to managing clients; from providing world-class communications products and services to preparing for the future; from contributing to the quality of life in our community to contributing to the quality of life our employees and clients.
Favorite road trip or flight destination:
Washington, D.C.