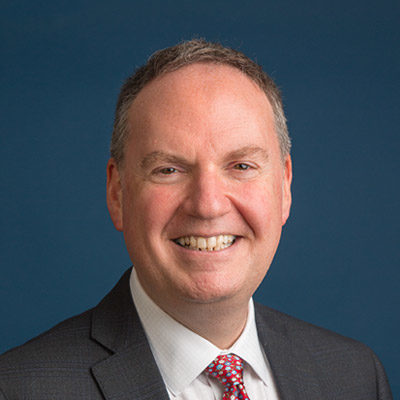 Eric Molho
Vice President, Director of Strategic Business Services & Senior Communications Counselor | He, Him, His
Eric joined Neuger in 2019. He has significant experience in marketing and marketing communications, as well as strategic planning and market research. He brings a unique blend of strategy and creativity skills to serve our clients. Before coming to Neuger, he was the founder and principal of Bon Partners in St. Paul, where he led multiple strategic planning and marketing projects. His professional experience includes working for the Minneapolis Public Schools in a variety of roles, three years with Target Corporation as a buyer, and six years at 3M Company as a marketing supervisor and new product development supervisor.
He earned his Master of Business Administration from the University of Michigan Ross School of Business and a Bachelor of Arts degree from St. Olaf College. He is an active community member, having served as a volunteer leader with numerous civic and arts organizations, including Minnesota Brass Drum and Bugle Corps and Union Park District Council in St. Paul.
Eric lives in St. Paul and enjoys running, the performing arts and traveling. He grew up in New York and Indiana, but Minnesota is now home.
Favorites
Favorite TV show:
The Good Place, Sense8, Black Mirror
Favorite aspect of my job:
I enjoy being able to help our clients see new perspectives and benefit from our full team working on their behalf. I'm honored to share the creativity of so many talented individuals on the Neuger team with our clients. It's also great working for a firm that truly lives its values.
Favorite road trip or flight destination:
NYC, London, any new-to-me city