Streamlining the User Experience
NorthfieldWiFi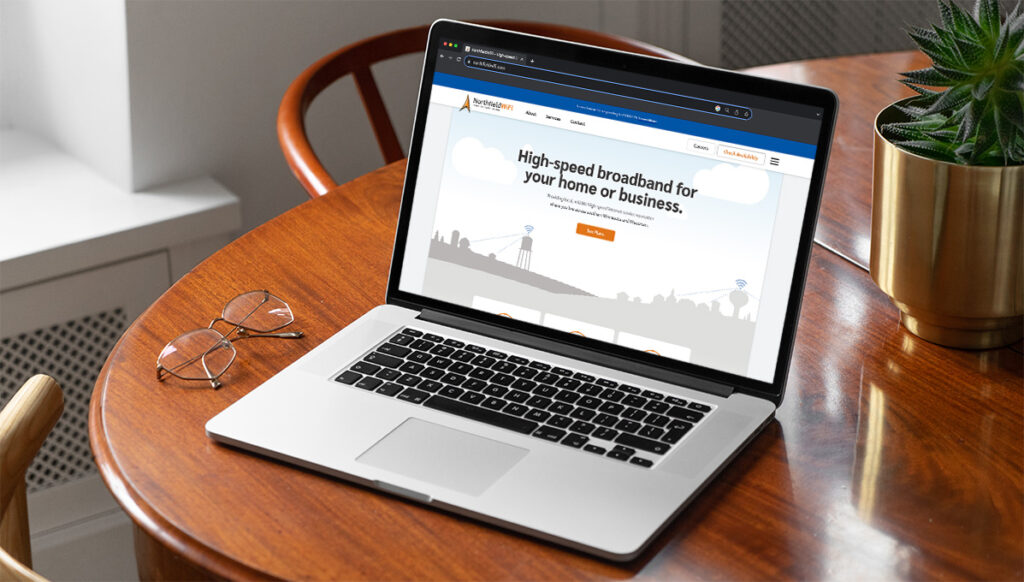 Simplified Solutions
NorthfieldWiFi's website had become outdated, requiring users to go through a maze to find simple solutions, such as signing up for internet service or contacting support. Site content and the customer support system lead to confusion for customers. A new site needed to accurately represent the company's services while making signing up and getting in touch simple.
Streamline
Building a better customer experience began by auditing the site and trimming it down to only a few key pages.
Show
Animated graphics throughout the site visually portray to users how NorthfieldWiFi's service works.
Simplify
We replaced an overly complex HelpDesk platform with a single contact form that accommodates all users, including new and existing customers as well as service requests.
Services
Website Development