A Heavy Lift for Heavy Equipment
Ziegler CAT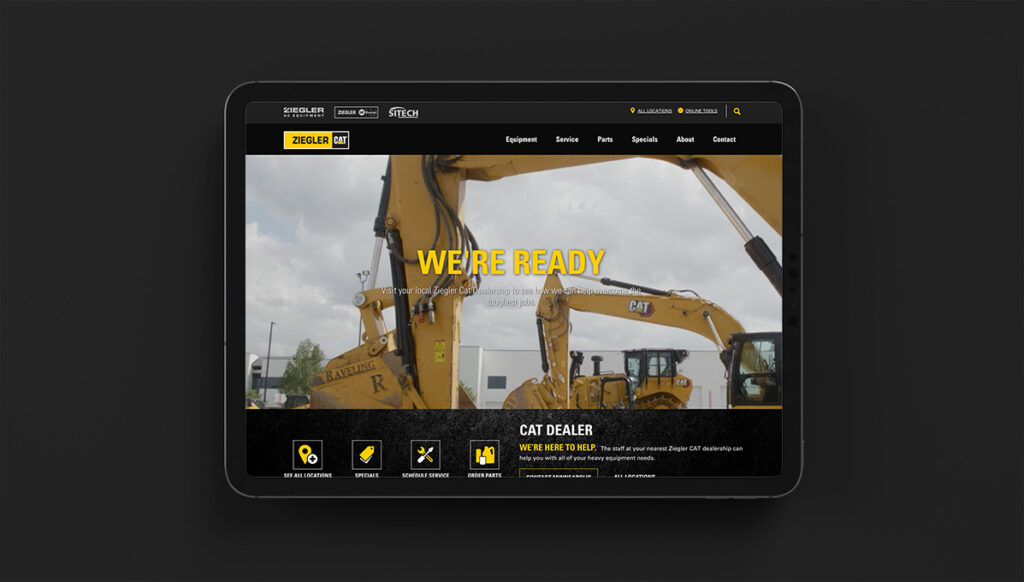 Simplifying the User Experience
Heavy equipment dealer Ziegler CAT was looking for a website that would simplify the user experience for their broad range of current and prospective customers and encourage them to take desired actions, such as requesting a quote, scheduling service or contacting their nearest branch. Internally, the site needed to be easy to update, as pricing and offers change frequently.
Inform
We developed personas representative of different website users to inform the planning process, complemented by an analytics review, navigation plan and functionality wireframes.
Improve
Leveraging a content audit and plan, the site was slimmed down by 175 pages and is structured in a way that is easily updatable by the Ziegler marketing team.
Integrate
The custom website features integrations with internal and external databases to ensure the most up-to-date product information.
Award-Winning Work
Since its launch, customers have been spending more time on the site and interacting with it at a higher rate, reducing the bounce rate by over 12%. The website won three 2018 DotCOMM Awards – a platinum award in the homepage design category and two gold awards in the navigation design and business-to-business website categories. The DotCOMM Awards is an international competition honoring excellence in web creativity and digital communication.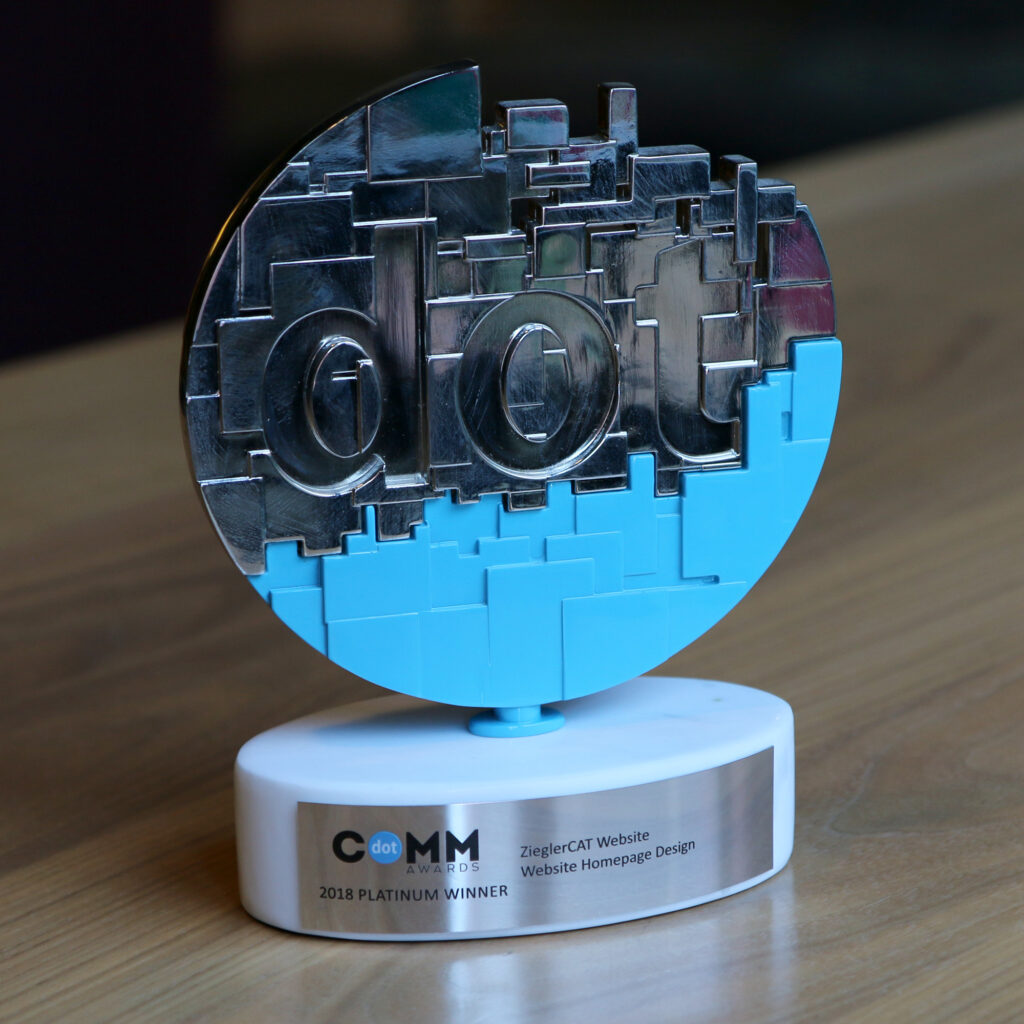 What I appreciate most about working with Neuger is their ability to be collaborative and consultative at the same time. Throughout the whole process, our two teams hunkered down, asked tough questions and made strategic decisions that resulted in a website truly designed to better serve our customers.
Cory Dalbec
Director of Marketing, Ziegler CAT
Services
Website Development