What do your digital strategy, social media strategy, website strategy and search engine optimization (SEO) strategy all have in common? They're all types of content marketing.
If you're not generating the right type of blog content or keeping up with social media posts, you won't rank highly on search engine results pages (SERPs). If your digital and keyword strategies are misaligned or your website content is not optimized, website traffic or ad impressions may suffer. All of this makes it difficult for you to effectively build brand loyalty and engage with your audiences.
That's where Neuger steps in.
Our Process
We take an integrated approach to content strategy. Our content creators keep your audiences, mission, vision, values and brand promises at the forefront of our planning, while ensuring key messaging is guided by your goals. Needless to say, we take content pretty seriously. In fact, we two-person proofread 100% of the products that leave our office to make sure your content represents you well.
Some of the plans we create to help you manage your ongoing content goals include:
Website content audits and plans
Social media and blog editorial calendars and templates
Content Strategy Deliverables
Case statements, annual reports and fundraising campaign appeals
Event sponsor kits, invitations and programs
Brochures, direct mail, sell sheets and sales kits
Email campaigns, drip sequences and newsletters
Higher education guidebooks/lookbooks and admissions welcome kits
Advertising and landing page content
Scripts, presentations and speechwriting
Infographics
Meet Your Content Strategy Lead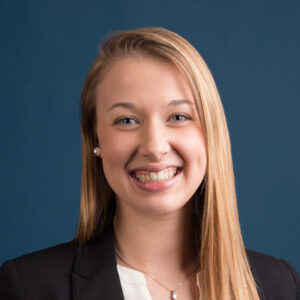 Madeline Rauma
Content Strategist
Madeline leads content strategy services at Neuger. A natural storyteller, content creator and Neuger's resident wordsmith, she works with clients on content audits and plans, keyword research, technical SEO and more to ensure that content strategy is always at the top of clients' marketing plans. When she's not busy creating content calendars, you can find her collecting beach glass at Lake Superior.