From the desk of Daniel Edwins: 
Are you looking to improve your website? There used to be an unwritten rule that organizations would redesign their website every three years – perhaps sooner if you're in a
red ocean
market. In our industry, we've seen everything. We work with some clients who are continuously improving their website and others that haven't redesigned their website in over 10 years. Besides casual content updates and add-ons, there are two common options for improving your web presence: a website refresh and a website redesign. Which is the best option for your organization in the long run? It depends, of course.
What is a website refresh?
A refresh is like buying new furniture and painting the walls of your house.
It is usually a cosmetic change to make your website look more trendy or up-to-date. Refreshes can also involve updating key content to address new business goals or needs for your users if your website has good bones (more on this later). This can be a good option to bring new life to your website.
What is a redesign?
A redesign is like discussing the needs for your home with your family, designing a new home, creating a foundation, building the new home and decorating the home.
At first, this might sound like a lot, but it also might be necessary work for a few reasons:
Your website no longer aligns with your business goals or your user's needs
The role your website plays in your business has changed over time
Website conventions and expectations have changed over time
Your website wasn't done well in the first place
Marketing websites are usually created within a content management system (CMS). How the website is integrated into the CMS can greatly impact how easy or difficult it is to create compelling pages on your website.
Website Refresh vs. Redesign
Our team has built many websites using WordPress. Even in one CMS, there can be many ways to create content – depending on how it was originally implemented.
Ok, so what does this mean?
Some websites have better bones for refreshing than others. And depending on how it was originally implemented, a refresh might not be as feasible.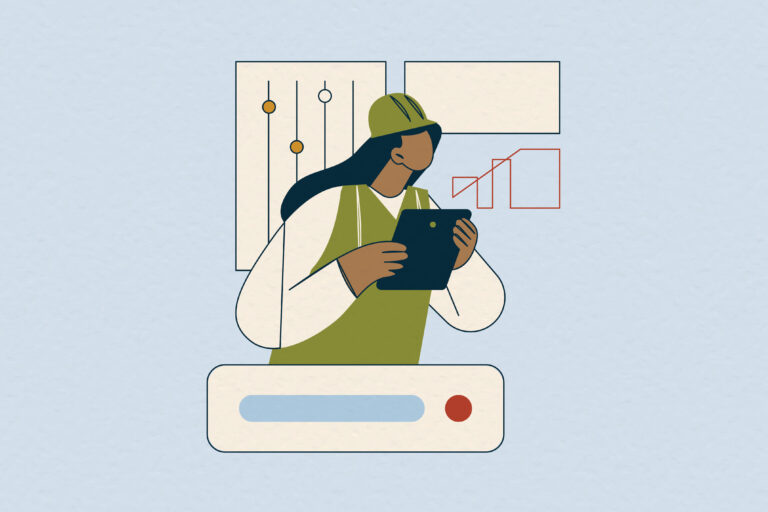 Wait … I thought a refresh was just updating the cosmetics!
If the primary goal is to update the colors or fonts, this can be done without considering the bones of the website too much.
What may seem like a cosmetic update might actually be a structural update as well. In other words, to create compelling pages, we also need to create compelling building blocks of content. If your current website doesn't have robust building blocks, those will need to be developed as well.
In our experience, retrofitting new building blocks into existing websites usually ends up being more expensive than completely redesigning the website with a good foundation.
Blocky and Chunky, not Blobby
These days, design and content go hand-in-hand, and modern websites are designed using blocks of content. A block is a way of laying out content – and a page might have multiple blocks of content on it. You can think of a page like stacking building blocks. When considering the foundation, one integral part is how content is created on the website. We divide content structures into three camps: blobby, chunky and blocky.
Blobby content
An open-ended approach to content – like a blank canvas and you have the controls to make pretty much everything you want. With blobby content, it can be difficult to have consistency across pages and match your brand standards, especially with lots of cooks in the kitchen.
Chunky content
A structured way of creating content where you fill out the content in specific fields (without thinking about the design) – and this data is rendered in a page template. For example, an events post where you put in the dates and location and it is displayed across the site. For certain types of content (like news, events, job listings, etc.), we prefer chunky content. For pages, we like a combination of blobby and chunky in something we call blocky.
Blocky content
Each block on the page has a structured way of creating the content, but you can change the style of these blocks with predefined styles and arrange the blocks in an order that makes sense.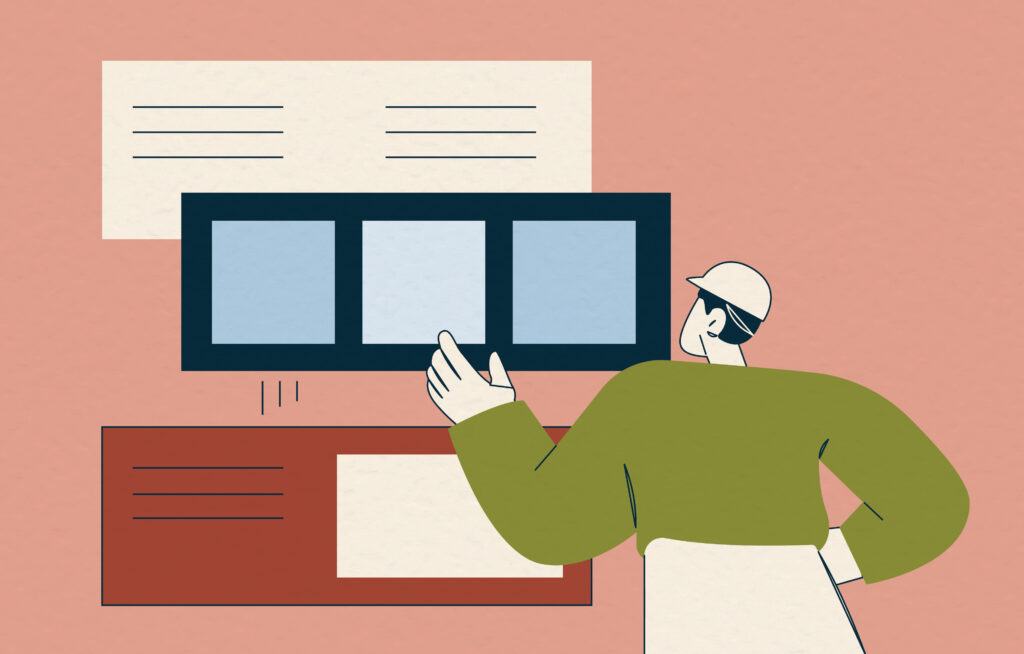 The role websites play today
Websites play an essential role in your organization's marketing efforts. We view websites as a hub and spoke, where other marketing efforts drive traffic to your website. For example, if you're sending an email blast, creating a digital ad or posting information on social media, usually you need a place to house additional information. And usually the website is the place where that information is stored.
It's a salesperson for your organization that works 24/7/365.
So, Refresh or Redesign?
First off, do you need a change? As a general rule, you are going to be tired of your organization's website before your customers are. These are some ways to evaluate whether a change is necessary. The Neuger team is happy to evaluate these with you.
Business goals and metrics: What are the overall goals for our organization? How do these goals translate to our website? Are we measuring key metrics that tell us how the website is performing?
Competitive analysis: How does my organization's website compare to competitors?
User research: What assumptions are we making about our users, and what needs do our users currently have?
Functionality audit: Does our current website have "good bones"?
A note on trends …
Desiring a trendier website is not a good reason to refresh or redesign your website. Trends come and go, and you don't want to be stuck with the web equivalent of the avocado fridge. (Or wait … are those in again?) Instead, considering whether the current design fits your brand, stacks up to your competition or fits your users' needs is a better way to approach a refresh or redesign.
Ready to take the next step? If your website doesn't align with your brand or business goals or is difficult to update, we're happy to help you evaluate your website objectively and weigh your options. Get in touch today.