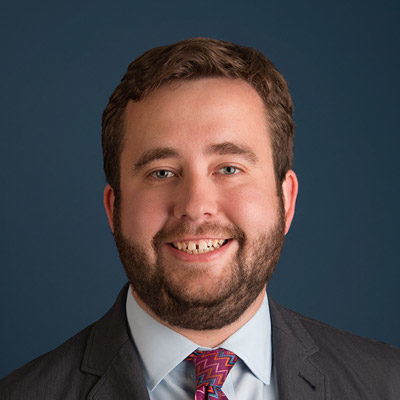 Daniel Edwins
Vice President & Director of Web Services | He, Him, His
Daniel joined Neuger in 2008. He is an experienced web designer and developer with a passion for combining design and technology together to do cool things in other areas. He strives for universal design in everything he does, designing for everyone regardless of ability or disability.
A graduate of St. Olaf College with a bachelor's degree in mathematics, Daniel also has considerable computer science and data visualization experience. In college, he participated in the Budapest Semesters in Mathematics (BSM) program and did research in stereo vision and image segmentation.
He is currently pursuing a Masters in User Experience Design from the Maryland Institute College of Art (MICA).
A native to Northfield, Daniel now lives in Minneapolis and enjoys traveling, photography, artisan pizza making and playing banjo. He is actively involved in the community on various committees.
Favorites
Favorite TV show:
Veep and Marvelous Mrs. Maisel
Favorite aspect of my job:
People come to us in need – sometimes during times of crisis – and together, we take nebulous thoughts and incomplete ideas, and turn them into stories and simple experiences. We do all this while meeting user needs and business objectives. It's quite a balancing act! It feels good to create order out of chaos and to drive results.
Favorite road trip or flight destination:
Budapest and Minnesota's North Shore are like second homes to me, but besides those, I love Istanbul.