From the desk of Wendy Placko:
Selling isn't easy. It can be even tougher when what you are selling does not fit in your office, garage or pocket.
As the sales director for a service-based organization, I constantly encounter the challenges of selling intangibles. Our marketing and public relations firm doesn't crank out products like other businesses. Yes, a marketing plan, brochure, ad campaign or website are the products of our work with clients, but our real deliverable is quality communications consulting to help our clients tell more people about their offering and drive their own sales. So, as someone who sells our intangible services, I've learned a few insights that can help our clients who might be selling intangibles themselves.
Intangibles Defined
Intangibles are the opposite of tangible goods – instead of selling widgets, we are selling an idea. Instead of convincing someone to buy an item they can keep, we are instead asking people to invest in something they experience and ceases to exist after that experience. It cannot be touched, seen, lent or borrowed. Examples can include something that transfers knowledge like education and training, things that protect people or help them plan like insurance, warranties or financial planning, or experiences like art, culture and travel.
If your organization is an educational institution, an insurance agency, a financial planning organization, an entertainment business, a travel agency or a nonprofit organization (NPO), chances are you might be selling an intangible good when promoting your work.
Decision-making Led By Emotions
Historically, it has been thought that decision-making is led by logic. We want to be cool, calm and collected while making a decision to weigh all of the pros and cons and choose the best possible option. However, research shows that most people's decisions are influenced by emotions, a relic from the lizard brains we thought to have left behind in the process of evolution. As we consider how to help our audiences make a decision about one of our intangibles, we need to address how we make people feel. Do they feel that the intangible is the right fit for them? Did someone consider why it would help them specifically? How will they feel after they have received the service or experience? Will their life or job be made simpler or less stressful?
Remember the old adage, "People may not remember what you said, but they will remember how you made them feel." Emotions are key in the sale of intangibles, and the following ideas can help address this.
Personalize Your Sale
We've all heard that personalization is important in marketing and here's why: it makes people feel special (and they are!).
For example, if my alma mater were to send me fundraising communications, I would be much more likely to give if the messaging went beyond a general statement such as, "You went to school here and we want to help students today afford it." I'd be much more swayed if the institution used the data they have about me: what my course of study was, when I graduated and where I work now. So, that messaging could now say, "We know you value the arts and we want to offer the same caliber of programming as when you graduated in 2006. Your experience helped you find meaningful work in communications, won't you give incoming students that opportunity?"
See the difference? This strategy has me opening up my checkbook now to pledge.
We have to do the same thing with our approach to selling other intangibles. Do your research. Does your offering apply directly to the prospect? What kind of challenges are you solving with your offering, and why should your prospect care about those challenges? What would happen if they don't choose to support you? Asking yourself these questions can help you draft messaging that elicits the emotion from your prospects to help them make a decision.
If you have the opportunity to interact with your prospect one-on-one, be sure to listen and tailor your response based on what they have told you. No one wants to hear the same spiel everyone else gets. A conversation is an opportunity to suss out what is important to your prospect, and you can use this data to help them find what they are looking for.
Describe the Outcome
The above covers the current state of emotions of your prospect, but there are also future emotions at play. When your prospect has participated in your service or experience, how will they expect to feel? More knowledgeable or accomplished? Delighted or relaxed? Confident or reassured? What will the end value look like? Help your clients imagine how they will feel after you have accomplished your work together.
I am currently participating in a sales training led by the Dale Carnegie Institute, and we touched on a topic today in class that I think is extremely eye-opening. While getting to know a prospect, it may be tempting to introduce yourself and mention what you sell. However, it can be much more effective to instead describe what you help people buy. In my case, if someone were to ask me what I sell, I might respond, "Marketing and Public Relations services." But is that what people really end up with in the end? In my opinion, after our work, our clients gain the ability to inform prospects about their organization and influence their target audiences to take action (buy/donate/participate). Changing your messaging to focus on the outcome is a great way to make the intangible tangible to someone you are educating about your offering.
Share Social Proof & Case Studies
Another tool I have in my intangible asset selling arsenal is the case study combined with a testimonial. A case study is a wonderful way to tell the story of a similar prospect who had an issue your service or experience helped solve. When we write one of our case studies we are sure to outline the problem, the approach and the outcome. The best case studies include the following assets:
data about the impact (e.g. we exceeded our fundraising goal by 23%)
visual aids (charts, graphs, before vs. after shots, etc.)
a testimonial from the happy client
Not all industries offering intangibles may think of their work in terms of case studies. These same rules apply to publications you might write about your NPO, educational institution or experience offering. Publications could include blog entries, social media content, annual reports, magazine articles and more.
Adapt When Necessary
The COVID-19 pandemic has taught us that sometimes we need to pivot if there is a major change in our industry. Clearly the pandemic affected how we can gather, travel and experience things in large groups. There have also been impacts on the emotions that help make our decisions. People have felt isolated and insecure, full of uncertainty about what to do next. Many have adapted to working from home and may struggle with making connections with prospects in a virtual format.
Change Your Sales Tactics
In our company culture, a lot of our selling resulted from meetings and networking events. Previously, the golf-and-steak-dinner tactics had worked and we built solid relationships with our prospects and clients. Once the pandemic hit, the days of meeting new people at in-person networking events and gatherings were over. In an effort to continue to meet new people in a virtual environment, we developed our Neuger CO.LAB webinars, offering free communications advice on various topics as a means of professional development. We began meeting new prospects over Zoom and moved our Common Good Breakfast Series to a virtual format. Virtual events were a great way to keep in touch with our audiences, and according to one of our speakers at our recent Neuger CO.LAB on event theming, virtual events are here to stay (at least in a hybrid format).
Change Your Offerings
Wilderness Inquiry, one of our wonderful clients, has encountered one of the toughest challenges of COVID-19. Their outdoor trip experiences involve travel and previously brought together large groups of people from various households, backgrounds and abilities. One way they adapted during the toughest COVID-19 restrictions was to create their Virtual Explorers programs for adults and children. These webinars offer education for kids and fun experiences for adults like virtually touring state parks, learning about snowshoeing and cooking outdoors. While their ultimate goal is to go back to their original model, they were able to stay engaged with their community during COVID-19 by being innovative with their offerings.
In Conclusion
I have a lot more to learn in my own sales journey, but the above insights have helped me improve my approach to the tricky task of selling the intangible. Remember to take emotions into consideration, listen to your audience and adapt when it becomes necessary. If your prospect feels heard and supported, you will set yourself up for building a solid relationship together.
If you have any insights you would like to share, please reach out to me! I'd love to hear how you have approached selling your intangibles and share in challenges and successes.
About the Author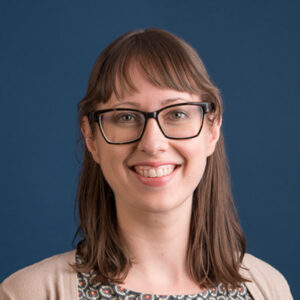 Wendy Placko
Director of Sales & Video Team Lead
Wendy joined the Neuger team in 2011 as a part of the digital marketing team. Since becoming the director of sales two years ago, she has enjoyed exploring the relationship between marketing and sales.