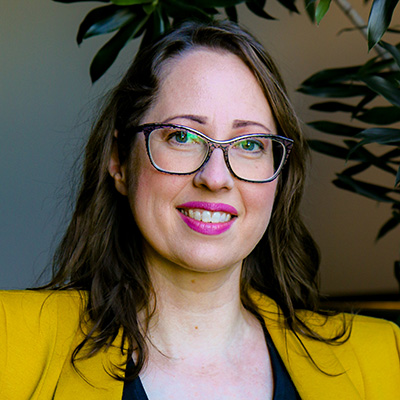 Wendy Placko
Vice President & Director of Sales | She, Her, Hers
Wendy joined Neuger in 2011. She is a quick-change artist and is constantly adapting to the needs of her clients and fellow team members, is a lifelong learner, and loves to create and foster environments where everyone can share their ideas.
Wendy started her digital career planning and developing websites. She quickly began building skills in areas that drive traffic to websites, gaining experience in Google Analytics, Google Tag Manager, search engine optimization (SEO), digital advertising, social media and more. She emerged as a talented content "jazzer," choosing language, layouts and media that help users understand content faster. This focus on storytelling and content retention led her towards work on several video projects.
Wendy now leads the business development strategy of the firm, helping the team set and meet data-driven goals while supporting communication with prospects and clients. She enjoys helping clients identify and solve problems by building service packages that fit their needs. Wendy also supports her fellow digital team members by managing and consulting on various digital projects.
Wendy has a variety of personal interests centered around the arts – you might catch her playing bassoon in the community orchestra, woodwind quintet or her indie band (how much more indie can you get?), acting in a play in the community theater or making independent films. In fact, her love of directing films helped her find her passion for leading a team. Wendy lives in Northfield with her husband, Kevin.
Favorites
Favorite TV show:
Twin Peaks
Favorite aspect of my job:
Constantly learning new things.
Favorite road trip or flight destination:
In 2017, I took the Empire Builder Amtrak train to Seattle. I enjoyed the beauty of the Pacific Northwest, and it just so happened to be the home of many filming locations of Twin Peaks. I'll always treasure the memory of sipping black (as midnight on a moonless night) coffee at the Double R Diner (a.k.a. Twede's Cafe in North Bend, Washington).