Whether you're planning a live or virtual event for your organization or client, a great way to kickstart your planning process is to determine your event's theme. At a recent Neuger CO.LAB event, we hosted a panel of a professional event planner, a marketing strategist and a graphic designer to gain each of their perspectives on event branding and planning.
Panelists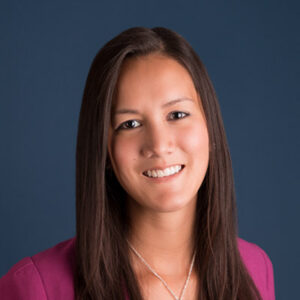 Christine Lekatz
VP and Senior Communications Counselor at Neuger
Christine joined Henry Schafer Partners (acquired by Neuger in 2014) as an intern in 2009 and came aboard full time at the end of 2011. A graduate of the University of Minnesota School of Journalism, she previously completed stints at Karwoski & Courage Public Relations and Life Science Alley. Christine is the main point of contact for clients regarding marketing and communications, which often includes event branding and strategy.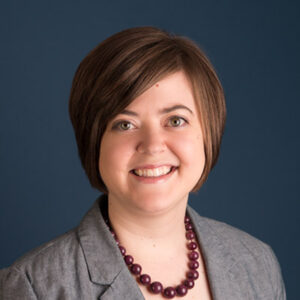 Betsey Garvey
Graphic Designer at Neuger
Betsey joined Neuger in 2006, and leads our design team with her exceptional design skills and dedication to the Neuger brand. Betsey is a graduate of Wartburg College in Waverly, Iowa, and holds a Bachelor of Arts degree in communication arts with an emphasis in public relations. Betsey manages the design component of event planning and works closely with Engage, the printing side of our company, for printing materials needed for our events.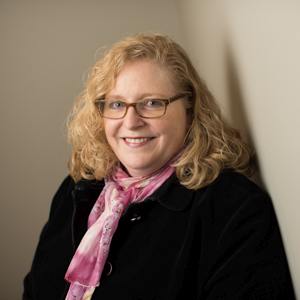 Wendy Porter
Owner and Chief Events Architect at Wendy Porter Events, LLC
Wendy has more than 30 years of experience in corporate America, serving in marketing and event leadership roles for large corporations. She most recently worked as the director of marketing and events for UnitedHealthcare® Medicare & Retirement for over a decade. Through years of managing high-level events, both virtually and in-person, Wendy excels in bringing event branding elements to life.
For more insight on virtual event planning, visit Wendy Porter's blog.
Define Your Theme Needs
These are some of the questions to consider when defining your event identity:
Is this an annual celebration/conference or a one-time event?  
Do you have partners who you're co-hosting with? How do their brands work into the event? 
Who is the event for? 
What are your existing brand standards? 
From a design perspective, it's important to consider whether there will be one consistent event name with an alternating theme each year – or vice versa – and for a singular occasion, will you be creating a sub-logo or tagline that complements your existing brand materials?
"The difference between a good event and a great event is the experience."
– Wendy Porter, owner and chief events architect at Wendy Porter Events, LLC.
Events: A Brand Experience
From your first marketing communication (email, social media or print) to your registration website, to the event reminders, to when they show up in person or log in online, you must remain consistent in design and content leading up to your event.
The rise of hybrid events implores a more interactive pre-event approach to increase engagement, awareness and excitement. You can set the tone before the event by sending out gifts or boxes with materials consistent with the event theme and brand. Consider reallocating some of your venue and hospitality budget toward gifts if you're hosting a virtual event. To avoid giving out old-fashioned swag, send event materials that support your brand purpose. Here are some examples:
Send attendees a curated food and beverage box that aligns with your brand values or theme.
Send attendees a branded t-shirt and ask them to post a selfie online.
Create a hashtag for your social media accounts and encourage your attendees to post their gift boxes online.
Create a donation leaderboard (to a charity of their choice) for a competitive fundraising experience.
You want to create a satisfying ambiance from your pre-registration marketing all the way to your venue or virtual platform. It's important to use a platform that gives you flexibility with design, continuing to re-emphasize your brand and themes to elevate the event experience.
>> Tip: Incorporate live chat during the in-person event to connect your in-person audience with your attendees at home — do not just live stream your event; elevate the virtual experience with a branded powerpoint or digital platform that matches your event branding.
Leveraging Your Brand
Maintaining your brand identity throughout the event planning process will allow you to leverage your brand. Defining your objectives and determining your audience and goals will allow you to develop a marketing strategy that is consistent with your existing brand. Potential participants, donors and sponsors want to invest their time and/or money in an event they can trust, which starts with a clear and reputable brand identity that leads to a valuable event experience.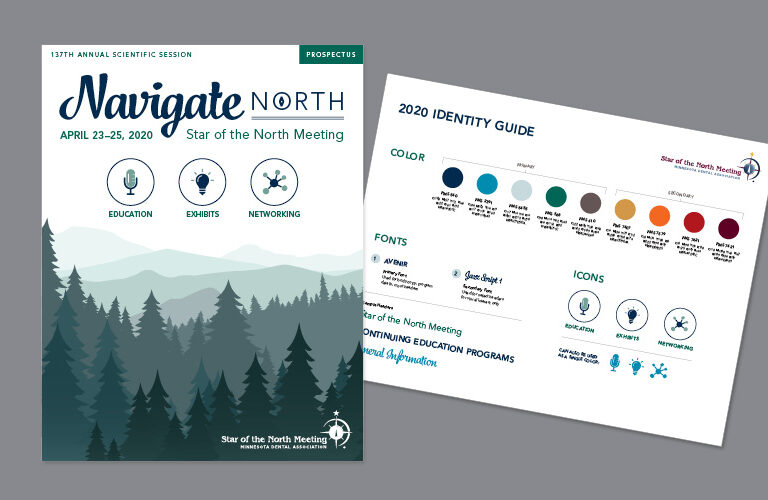 Neuger Case Study – Minnesota Dental Association: Star of the North Meeting
The Minnesota Dental Association hosts their annual Star of the North Meeting, the upper Midwest's premier dental conference, to provide networking, educational and professional development opportunities to dentists and dental residents, students, therapists, assistants, hygienists, office staff, lab technicians and their guests. Prior to working with Neuger, the issue they faced with their event marketing was their lack of brand identity. Their brand materials felt like a separate entity rather than an extension of a larger brand, which caused confusion as to who was hosting the event.
To better leverage their brand equity for both the Minnesota Dental Association and the Star of the North Meeting, we created concepts that were complementary to their existing brand and provided them with elements that will allow the event to grow each year in cohesion with their established brand. Inspired by the existing logo, we created an identity guide complete with primary and secondary colors, fonts, icons and header styles. Our design team created icons that stay consistent, but the colors have the flexibility to change each year to support the theme, using the same core fonts of the brand.
>> See related case study: Gala Branding and Design for Goodwill-Easter Seals