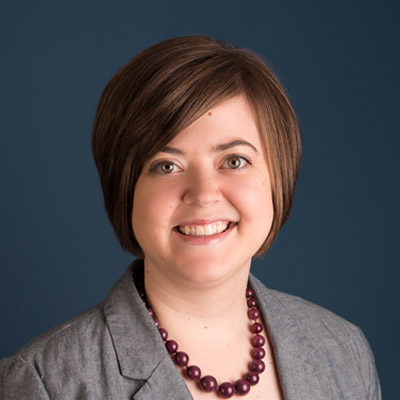 Betsey Garvey
Design Team Lead
Betsey joined Neuger in 2006 and has quickly risen through the ranks because of her design skills and dedication to the Neuger brand.
Heading up a team of high-caliber graphic designers, she works with clients on project planning and management, as well as designing, directing and producing a variety of print and digital projects. Betsey also works directly with the team at Engage Print for a seamless transition from design through print production, to ensure the highest quality printed materials. With great attention to detail, Betsey enjoys finding creative solutions to share the visual stories of clients, especially when it involves a unique paper or a specialty fold.
Betsey is a graduate of Wartburg College in Waverly, Iowa, and holds a Bachelor of Arts degree in communication arts with an emphasis in public relations. In the course of her training, she completed a graphic design internship with San Miguel Schools of Chicago. She is a member of AIGA, the professional association for design.
A natural people-connector, Betsey created and organizes our intra-office birthday club. She and Wendy Placko share the "office cruise director" title as they plan social events, like trivia nights and happy hours, for the team.
Betsey lives in Northfield with her husband, John. Outside of work, she enjoys sewing, making jewelry, baking and spending time with her family.
Favorites
Favorite TV show:
Friends, of course! Although, The West Wing comes in as a close second.
Favorite aspect of my job:
Working with a variety of clients. I like learning about the different industries and what our clients do best. It also adds a lot of excitement to my day-to-day tasks.
Favorite road trip or flight destination:
Minnesota's North Shore – I can't stay away from the lake or the pie!