From the desk of Elin Odegaard:
Digital marketing has expanded dramatically in the last 20 years, leading many to believe that print marketing has been left in its dust. Surprisingly, this is not at all the case. While new digital marketing opportunities continue to emerge and constantly shift, print channels remain trusted sources for consumers and generate higher response rates than digital channels. Even more effective are strategies that combine print and digital channels, utilizing print to drive web traffic and social media engagement. If you're not incorporating print into your marketing plan, you could be missing key opportunities to connect with your audiences.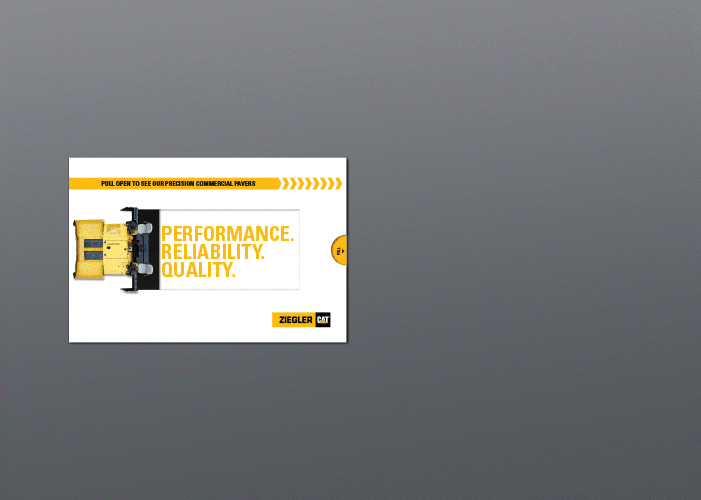 Dynamite Direct Mail
Let's face it: These days we all look forward to a trip to the mailbox, even if the only thing in it is "junk" mail. It's better than nothing! In fact, it's quite a bit better than nothing, as direct mail boasts up to a 9% response rate compared to 1% or less for digital channels.
With a little bit of planning and creativity, you can ensure your marketing piece lands on the kitchen table or refrigerator – instead of in the recycling.
Make it Personal
Direct mail is an ideal opportunity to take advantage of digital printing and variable data capabilities to personalize communications to the recipient. Depending on what information you have in your database or mailing list, you can customize text, offers and even photographs to tailor your message and capture readers' attention.
Personalization can boost response rates by anywhere from 44% to 500%!
Make it Interactive
"Interactive" may immediately be associated with digital applications. But people interact with print materials as well – just in different ways. Heighten interest and increase time spent with your marketing piece by introducing folding actions, pull-out tabs, pop-up features or die-cut reveals.
Check out Foldfactory, a favorite resource for examples and ideas.
Make it Stand Out
Some direct mail can be sent without an envelope, sealed only with wafer tabs or fugitive glue ("self-mailers"). Other pieces are best enclosed within a carrier envelope, and in some cases USPS guidelines require it. Rather than hiding your marketing message inside a boring white shroud, consider carrier options that generate curiosity or hint at what's inside, including:
Envelopes made from colored paper stock
Full-color printed envelopes
Bubble mailers with custom labels
Translucent sleeves
Make it Stick
Print marketing is already more memorable than digital, and simply due to its physical nature will be visible longer than an email or digital advertisement. Lengthen the time your piece stays in front of your audience by including something worth keeping, like a coupon, quick reference guide or even a magnet.
Make it Trackable
One advantage of digital marketing is the ability to track behavior and generate reports on effectiveness and ROI. You can bring some of that trackability over to print through custom URLs, targeted offer codes and integrated social media campaigns. Use print marketing to encourage online engagement and make it easy to respond by including clear calls to action, QR codes and suggested hashtags.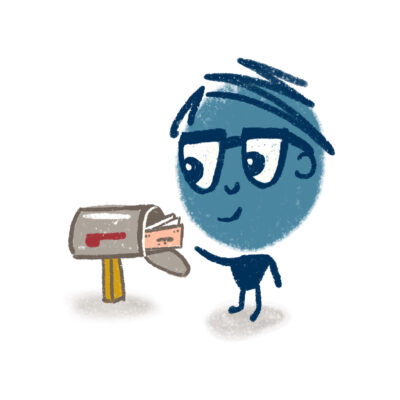 Don't Dive in Alone
Wading into the world of data lists and USPS regulations can be daunting, and trying to figure out what solutions will fit your budget may feel like diving straight into the deep end. Should you focus on just the list you already have of current customers, or purchase a new list? What about using a list versus choosing EDDM (Every Door Direct Mail)? One of the most important factors in a successful direct mail campaign is a reliable partner to help navigate the complexities. Both Neuger and our printing company, Engage Print, are experienced in direct mail and love to help clients develop and deploy direct mail strategies that meet their marketing goals.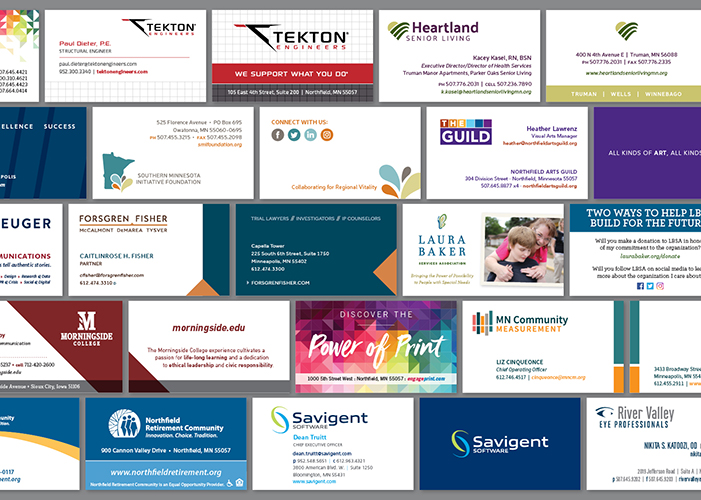 Powerful Leave-behinds
Items people can take away with them after a meeting or a visit to your office or event table are important. (Those things will return someday!) Even if they stuff the piece away, it will eventually resurface, and when it does, you'll be top of mind again. Perhaps your services are not needed at the moment, but down the line, things may change and that prospect will be digging through their piles because they just can't remember exactly what the name of your organization was.
You want to make sure they have something in their piles to find, right?
A Good, Old Fashioned Business Card
Far from being obsolete, a business card is still a cost-effective way to pack an informational punch. It's also the most personal of print materials, connecting the recipient to not just a brand but an actual human.
Brochures & Pick-up Cards
Like an elevator speech in a printed package. You may have limited time to make your pitch to a prospective client, but a brochure can go to work for you after the recipient has moved on, serving as both a reminder and a source of additional information, ideally driving future engagement with your website or social media channels.
Info Sheets or White Papers
Think: analog content marketing. Content marketing is all about providing value to the consumer through shared knowledge. While primarily viewed as a digital marketing strategy, that same information can be delivered in a printed format, with the potential to stay in front of readers for longer periods of time – with your name on it and your brand associated with its value.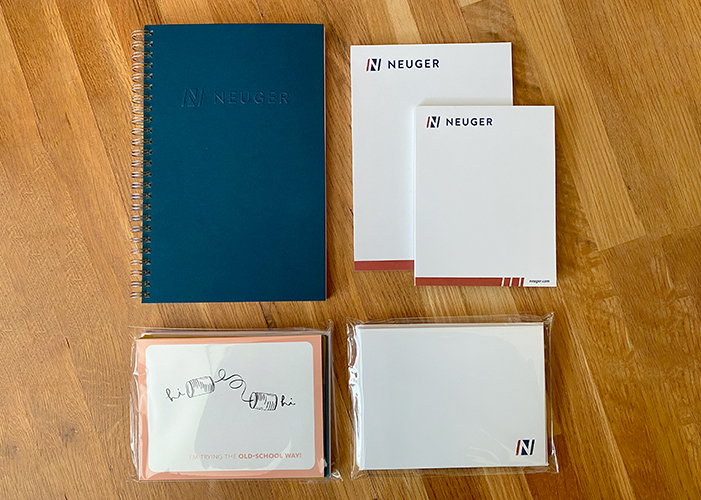 Great Gifts & Swag
For whatever reason, paper is the traditional gift for a first wedding anniversary. I'm not sure a box of stationery is an adequate reward for surviving a first year of marriage, but paper gifts are a great way to connect with clients or say "thank you" to customers or donors.
Economical
Paper is affordable. From bookmarks to greeting cards, giveaways can be crafted to fit any budget. Many of them are also easy and cost-effective to mail or inexpensive options to help fill a swag bag.
Customizable
Good gifts reflect both the giver and recipient. Paper provides endless possibilities for creating a gift that suits your audience while at the same time being completely customizable to fit your organization's brand and visual identity.
Eco-friendly
Far from being a drain on the environment, paper is both a renewable resource and completely recyclable. Cheap plastic tchotchkes shipped from overseas quickly break and end up in the landfill. Compare that to a beautiful set of note cards printed locally on paper manufactured in the USA and sourced from sustainably managed forests.
Useful
Printed gifts are inherently practical. Printed products, such as notepads and calendars, have a purpose, and consumers appreciate items they can use. Plus, every time they grab another sheet of note paper or glance up to check the date, they are reminded of you. (Bonus if they pass that note to someone else and help introduce your organization to a potential new customer!)
Print is Here to Stay
Despite the ever-growing world of digital marketing, print is here to stay. It's time to make the most of your ideas – let's bring them to life.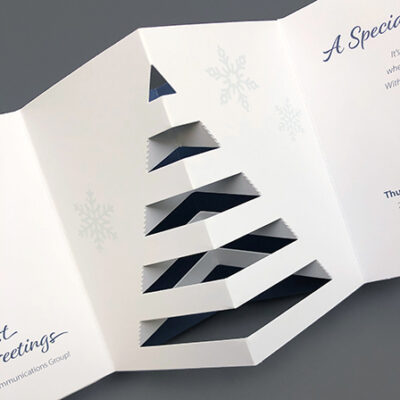 Print it to the Limit
Maybe you're already doing all of the above. Maybe you want to incorporate some of these ideas but feel like there just isn't space in your budget. No matter where you land, there are always ways to boost your print presence or squeeze a little more value out of your print budget. Some tactics do come with additional costs, so the best place to start is with your print shop or print provider – experienced print professionals can offer creative ways to gain efficiency that may help generate the extra margin you need to try something new.
Add some panache.
Special effects are not the exclusive domain of Hollywood. Foil stamping, letterpress printing, embossing, die cuts, textured coatings and high-gloss finishes can take your piece from ho-hum to humdinger. If you can make it work with your budget, techniques like these will help you stand out and get noticed.
Beef it up.
Nothing says cheap like a floppy, flimsy card. Give your style some substance by stepping up the paper weight to make a better impression. For additional impact and memorability, consider paper stock that is colored, textured or even plantable.
Get creative with color.
Advances in digital printing technology continue to make full-color printing more affordable. If you've previously been limited to black and white printing, get an estimate for printing in color – the cost difference may not be as much as you think, and the increased response from a color piece over a black and white one may be worth the extra expense. Conversely, limiting yourself to just a few spot colors and pairing them with a specialty paper or finishing technique can lead to unique and ultra-creative results.
Ready to print? We're ready to help. Reach out to Neuger or Engage Print to get started.