Here at Neuger, we'd like to recognize that we are in the midst of one of the most challenging times in recent memory. In addition to a global pandemic looming over us, some of our most vibrant and diverse communities in Minnesota are in turmoil due to the murder of George Floyd on May 25. In the following week after Mr. Floyd's death, the Twin Cities area has experienced consistent rioting, looting and acts of arson, which has significantly damaged countless local businesses and community resources.
We would like to take this time to provide ample opportunities for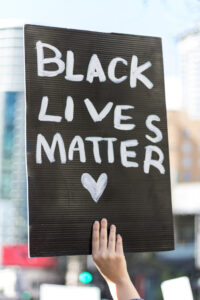 those looking to support our communities' revitalization.
Below are some groups taking donations and resource delivery sites where volunteers are working around the clock to ensure a steady and swift recovery for the areas most affected by this tragedy.
We are donating $2,000 to the Lake Street Council and The Midway United Fund to help rebuild affected communities.
We all need to be part of the solution, and we urge you to exercise empathy and sympathy for those who are in the most need. Our hearts go out to George Floyd, his family, and everyone else whose homes, neighborhoods, and lives have been devastated. Be active, be safe and, most importantly, be together.
If you want to donate goods or volunteer, here are some options:
Bethlehem Lutheran Church In-The-Midway (436 Roy St. N., Saint Paul, MN 55104)
Visit their Facebook page to learn about volunteer and donation opportunities.
Holy Trinity Lutheran Church (2730 E. 31st St., Minneapolis, MN 55406)
Visit their Facebook page to see the daily hours they are accepting donations.
Community Emergency Services food shelf (1900 11th Avenue, Minneapolis, MN 55404)
They are in need of monetary donations, and you can donate here. More information about their food shelf and donations can be found here.