There are many complex and distinct levels of public policy advocacy, including relationship building, public education and lobbying – all of which require effective communication. We must identify which tools are most impactful as well as when, where and how to use them. At a recent Neuger CO.LAB session, we spoke with two advocacy leaders who reveal the differences in how we communicate to inform public opinion and influence public policy.
About the Experts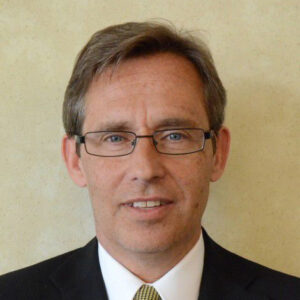 Steve Underdahl
President and Chief Executive Officer at Northfield Hospital & Clinics
Steve came to Northfield in June of 2013 from Mayo Clinic Health System, Albert Lea and Austin, where he held the position of Vice President of Operations. Prior to that, he served as a hospital administrator for the Albert Lea hospital from 1999 to 2012. He has a master's degree in organizational leadership from Bethel College. His background includes work in the area of strategic planning, new construction, marketing and chemical dependency treatment.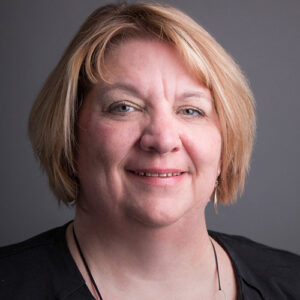 Sandi Gerdes
Executive Director at Laura Baker Services Association
Sandi Gerdes has been a lifelong advocate for people with intellectual and developmental disabilities since coming to Laura Baker in 1983. She is the mom of two grown children, serves on several not-for-profit boards and is active in her church. Read Sandi's In Community blog for information on advocating for people with intellectual and developmental disabilities.
Know your Audience
Much like the beginning of any marketing strategy, when thinking about advocacy and how communication plays an integral role in its process, we have to assess our audience. There are two dominant approaches to influencing decision-makers: storytelling and data. We must understand the message, medium and delivery of our advocacy as much as we understand the issue we're trying to resolve.
For decades, Sandi and Steve have been speaking up for those classified as an "other." Sandi and Steve advocate for individuals with intellectual and developmental disabilities (IDD) and Steve has advocated for chemical dependency patients. Their primary audiences for advocacy were policymakers and the public, but it can be difficult to effectively explain the needs and realities of people living with IDD and chemical dependency. Using impactful personal stories help build empathy, garner support and demand legislation that improves the quality of life for those they serve.
Steve provided an insightful illustration as to how to build empathy with a specific audience. When advocating to police officers for his patients, Steve realized that their perspective was one-sided. They weren't privy to the impressive recovery stories of his patients; they only met people that "didn't make it" and, therefore, viewed them as helpless. Steve's solution was to encourage his continuum care patients to write letters to their arresting officers and judges, updating them on their progress.
Takeaways
Create clear, measurable goals and calls to action.
Gain extensive knowledge of whom you are trying to reach and what motivates them to take action.
Provide compelling messages that connect with your target audience and build empathy.
Messaging for Positive Change
At some level, putting those who are unable to speak for themselves at the center of these discussions is the biggest challenge. We have to identify the solution, describe it and build a consensus and coalition towards creating change. It's important to have positive messaging – you want to present what you stand for instead of what you are against. The goal is for decision-makers to see what the world would look like with the change. It's easy for like-minded people to gather and agree on a problem and complain, but we can't stay there. When there's a disproportionate amount of time spent identifying the issue, your messaging becomes defensive instead of solution-based.
Takeaways
Describe your clients more as partners and not projects.
Find ways to talk about a group of people as one individual.
Be clear and unambiguous if possible.
Engaging with Policymakers
Policymakers are generally more empathic than people think. By the nature of their job, people can paint them in a binary way that isn't necessarily true. Advocates must ask: Are there actionable steps they can take to solve the problem? Can they take an action that doesn't put them in political peril? Try to create some political safety for policymakers. Give them their flowers. Call them. Write them. Cultivating relationships and building coalitions is essential to influencing policymakers. In some cases, the proposal is less important than who's proposing it. Invest in an engagement portal for people to submit letters and thoughts on policies to legislators. Sandi mentioned CQ, an advocacy software that provides essential intelligence and grassroots resources to take action.
Takeaways
Assess the politics of the situation.
Invite legislators and policymakers to work with you in crafting solutions.
Be open to compromise and don't hesitate to reach out.
In Summary
Advocacy is just as much art as it is science, using empathy and data to bring minds together and provide solutions for afflicted communities. We need to talk to legislators – but it's also important for the general public to support initiatives to gain enough bandwidth to make a difference. The goal is to help people learn something that might be invisible to them and invite them to care about it by taking action in meaningful ways.