Common Good Breakfast Series
Words are Powerful – Combating Racism Through Impactful Communication
Whether advocating for policy change or creating inclusive practices, the language we use is important. Words are powerful. Now more than ever, it is time to harness the power of words to lead us to sustainable, effective conversations. Through those conversations, we will be equipped to fight racism. A significant step is understanding the language of diversity and inclusion. We will explore effective and productive communication practices to achieve a diverse leadership and establish an antiracist environment. The panelists will offer their insights to help strengthen our conversations about race, racism and racial injustice. Participants will leave with practical steps to achieve more impactful antiracism initiatives.
Anti-racist Action Steps
During a follow-up session, we shared a downloadable resource including reflection questions and action steps including creating an organizational anti-racism action plan, conducting stay interviews to engage team members and many other toolkits and resources to guide you.
Download Anti-racism Action Guide
Speaker-Recommended Resources

Nonprofit Recipient
Pillsbury United Communities is a nonprofit organization created by the community, for the community, in efforts to create persisting evolution through innovative programs that empower families and individuals to create their own pathways to a brighter future. Their impact areas include people, place, prosperity, and policy, as they strive to build more equitable and sustainable systems for African Americans, Indigenous people, people of color, immigrants, refugees, and people in poverty. Neuger is honored to donate event proceeds to this organization directed by one of our esteemed panelists, Adair Mosley.
Panelists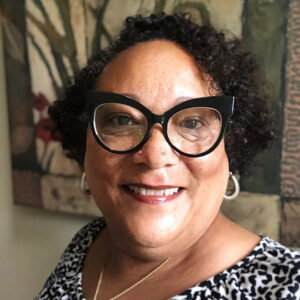 Angel Uddin
Director of Diversity, Equity, and Inclusion at Blue Cross and Blue Shield of Minnesota
Angel Uddin leads diversity, equity and inclusion efforts at Blue Cross and Blue Shield of Minnesota. Prior to joining Blue Cross in August 2019, Angel worked at Bremer Bank as the talent acquisition and diversity inclusion manager. With more than three decades of experience in leadership development, business strategy, project management and conflict resolution, Angel is a qualified administrator of the Intercultural Development Inventory (IDI) and a certified life coach. In her role at Blue Cross, Angel partners closely with the Health Equity team, HR Leaders, Associate Resource Groups and many others to drive racial equity.
To obtain her bachelor's degree, Angel studied business administration with an emphasis on leadership and management from Capella University. She is a board member at Neighborhood House, a nonprofit multi-service agency based in St. Paul and an active member of Greater MSP Enterprise Team and the Twin Cities Diversity Inclusion Roundtable.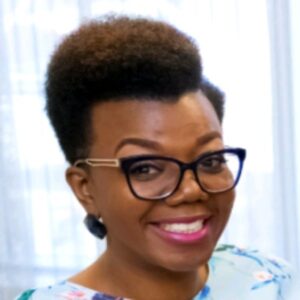 Stephannie L. Lewis, MPP
Associate Vice President – Community Impact at Greater Twin Cities United Way
Stephannie Lewis leads the development and effective implementation of operations strategy, team performance and project management initiatives for the Community Impact team. Prior to joining Greater Twin Cities United Way, Stephannie was the director of strategic partnerships for Social Impact Strategies Group (SISG) and served as a visiting assistant professor at Macalester College teaching Black entrepreneurship. As a consultant, she established operation systems and processes for startups and early-stage businesses.
Stephannie has a bachelor's of science degree in sociology from Hamline University and a master's degree in public policy with a self-designed concentration in social welfare policy from the University of Minnesota's Humphrey School of Public Affairs. She's also the 2020-2021 Boards & Commission Institute Fellow.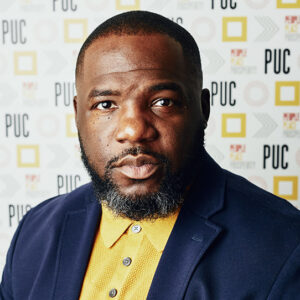 Adair Mosley
President and CEO of Pillsbury United Communities
Adair Mosley brings his passion for change as the president and CEO of Pillsbury United Communities. His bold and critical framework for Pillsbury United was adopted in 2019, moving the agency's focus toward building infrastructure and collaborations that address multi-dimensional social issues at the population level, which led to a $1M community-health partnership with Blue Cross and Blue Shield of Minnesota and a $1M investment from Kresge Foundation in support of policy change initiatives.
Mosley attended the University of Minnesota and the University of Michigan's Executive Leadership Institute. He was an American Express Leadership Fellow in 2014 and earned a certificate in Human Centered Design at Stanford's school. Relentlessly seeking radical and inclusive solutions, he currently serves on the boards of the MinnPost, Women's Foundation of Minnesota and American Civil Liberties Union of Minnesota and Center for Economic Inclusion and is a member of the Itasca Project.
Moderator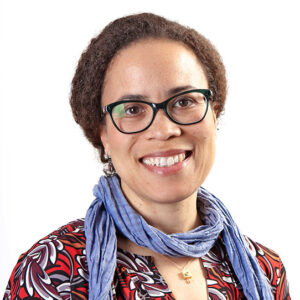 Dr. Catherine Squires
Associate Dean for Humphrey School of Public Affairs
Professor Catherine R. Squires is the author of multiple books, including Dispatches from the Color Line (2007) and The Post-Racial Mystique (2014). Most recently she edited the collection Dangerous Discourses: Feminism, Gun Violence & Civic Life (2016). For the past seven years, she has collaborated with staff, youth, and local leaders to envision and build the Hallie Q. Brown Center Community Archive to create public history education opportunities to expand understanding of Black history in Minnesota. In 2018, Dr. Squires was named a Bush Fellow. Her fellowship focused on understanding intergenerational trauma, culturally relevant healing practices, embodied story sharing and gentle movement.
Dr. Squires earned her undergraduate degree in Politics at Occidental College, she then obtained her PhD from Northwestern University. From 1999 to 2007, she was the Assistant Professor of Communication Studies and Afroamerican and African Studies at the University of Michigan — Ann Arbor.