Common Good Breakfast Series
Supporting Women in A/E/C
Equity in Architecture, Engineering and Construction
Though women make up 47% of our national workforce, female representation in A/E/C industries is well below 20%. Join us on September 14 for a panel discussion with women representatives from the fields of architecture, engineering and construction to learn more about what we can do to recruit and support leadership to promote equity in the industry.
Panelists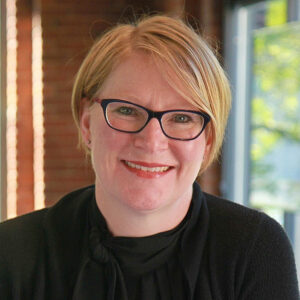 Amy Kalar, AIA
Project Manager at BWBR
With over 20 years of experience, Amy enjoys working as a healthcare architect with a focus on medical planning and project management. She is a passionate advocate for gender equity in the profession, and is the AIA Minnesota President-Elect. Amy will serve as the moderator for our panel discussion.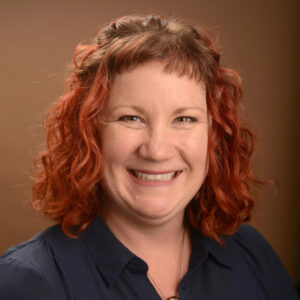 Heather Gay, MPA, LEED
Director of Construction Management, Surveying, Civil Engineering and Business Management at Dunwoody College of Technology
Heather's 21 years of construction experience serves her well as a professor at Dunwoody. She is an expert at construction management, sustainability and estimating, as well as a fierce advocate for women in construction, leadership and service learning. Heather will speak to her experience in the construction industry as well as education on this panel.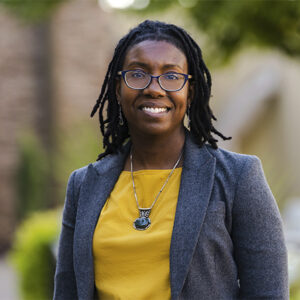 Breyonne Jeter
Senior Community Planner at Bolton & Menk
Brey is a senior community planner whose expertise spans the areas of urban planning and design, community engagement, and project management. Beginning her career in 2011, Brey is responsible for leading and supporting engagement efforts, aiding in implementation-focused urban planning work, and working to build partnerships, client outreach, and business development around the country. Brey's extensive work in equity and ecological design will be a perfect addition to the panel discussion.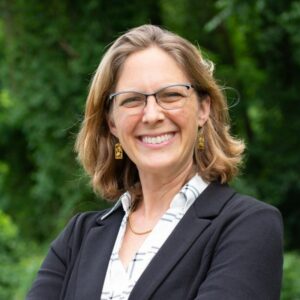 Martha Larson, CEM
Director of Sustainability at RMF Engineering
As Director of Sustainability at RMF Engineering, Ms. Larson leads climate-driven and carbon reduction efforts across the firm's utility planning portfolio. She enjoys blending technical knowledge with clear communication to help clients navigate complex, long-term decisions. Prior to joining RMF, Martha led projects at Carleton College to reduce its carbon footprint by nearly 70% through a combination of on-site wind and solar, a campus-wide geo-exchange heating and cooling system, and declining public utility grid emissions. Martha's perspective on the role of engineering in the fight against climate change will enrich our panel.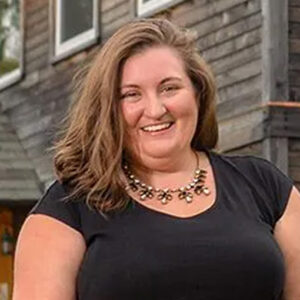 Elizabeth Turner, AIA, NCARB, CPHC
Principal Architect at Precipitate Architecture
Elizabeth founded Precipitate to accelerate the architecture profession's response to the climate crisis. She is past co-chair of the AIA Minnesota Government Affairs Committee and member of the Leadership Team for the Culture Change Initiative advocating for climate justice within the profession. She is a Passive Building Consultant (CPHC) and member of Phius Alliance Minnesota. On this panel, she will speak to her experience as an entrepreneur, educator and activist.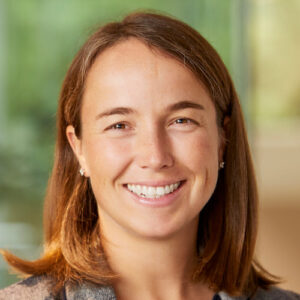 Virginia Winberg, PS
Survey Project Manager at National Grid Renewables
Virginia has 18 years in the field of land surveying, a key component to construction that combines technical expertise as well as research. While president of the Future Surveyors Foundation, she encouraged youth to learn the trade of surveying. Now, as Survey Project Manager at National Grid Renewables, Virginia assesses land used for solar and wind renewable energy projects. Virginia's experience recruiting students for the surveying trade makes her an excellent fit for the panel.
Nonprofit Beneficiary
ACE Mentor Program Twin Cities
ACE Mentor Program's mission is to engage, excite and enlighten high school students to pursue careers in architecture, engineering and construction through mentoring and to support their continued advancement in the industry. At weekly meetings, student teams work directly with professionals from leading area firms, who volunteer their time to mentor the teams as they design hypothetical projects, tour local construction sites, and visit architectural, engineering and construction offices. 100% of the proceeds from our registration fees will be donated to support ACE Mentor Program Twin Cities' mission. Please consider an additional donation to support this worthy cause.
Make a Donation
Event Sponsors