Common Good Breakfast Series
Mental Health in the Workplace
When we take care of ourselves, everything else falls into place. Following this year's tumultuous events, it's more important than ever to prioritize our mental health in both our personal and professional lives.
Join us virtually for two presentations with mental health experts on how to identify signs of stress in your own behavior and in the behavior of your coworkers and employees. Learn about practical healing approaches that will help you and your company prioritize mental wellness.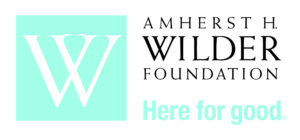 Nonprofit Recipient
Neuger contributes event proceeds to the nonprofit organization featured at each session. The nonprofit for this event is the Amherst H. Wilder Foundation, which is a nonprofit community organization that creates lasting, positive change rooted in people through direct services, research and community building.
Wilder has provided mental health services for children and families since 1924 and continues to be nationally recognized as a premier outpatient mental health clinic. Wilder offers high-quality mental health services to families in Greater Saint Paul who are underserved and underinsured, meeting one of the greatest needs in our community. Wilder specializes in early childhood therapy, culturally specific services, and school-based mental health programming.
In the past, proceeds from ticket sales were donated to our nonprofit recipients. Due to COVID-19, this event has been moved from an in-person breakfast to a virtual meeting. Therefore, we are not charging for tickets, but we encourage attendees to donate to Wilder. As a sponsor of the event, Neuger will still be making a donation.
Speaker-Recommended Resources
Starter Kit: Mental Health Info and Exercises
Resources
Teaching and Supporting Others
Additional Interactive Content
Speakers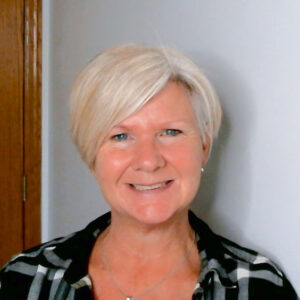 Michelle Enderson
Allina Health Change To Chill Program Trainer and St. Francis Wellness Coordinator
Michelle Enderson leads the employee wellness program at St. Francis Regional Medical Center. In this role, she works with a diverse group of employees, including shift workers, that span all levels of the organization. Employee wellness encompasses Whole Person Care – caring for mental, physical and financial health in employees.
Enderson also has worked with the Change to Chill program from Allina Health for the past several years. She has developed content and trained individuals – from teens through adults – on developing resiliency and improving their mental health. Enderson's has a B.A. degree in teaching and coaching. She has worked in healthcare for over 20 years, as well as coached all levels of sports from youth through college ages.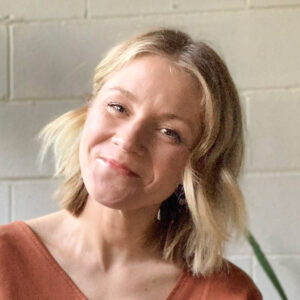 Lindsey Mackereth
Therapist, Coach and Owner of Method Counseling
Lindsey Mackereth is the owner of Method Counseling, a creative-minded private therapy practice in Minneapolis, Minnesota. With 10 years of experience in the field of mental health care, Lindsey's primary goal as a therapist and coach is to use collaboration, conversation and connection to cultivate meaningful change in areas of career, creativity and relationship with self and others.
Not only is she a dually licensed mental health clinician in the state of Minnesota, she is also a Certified Mental Health Integrative Medicine Provider. Her experience includes providing counseling and coaching for adolescents and adults in a variety of settings including outpatient, intensive outpatient and residential treatment centers. She also has experience teaching psychology and counseling courses at the university level, is a board-certified clinical supervisor in the state of Minnesota and currently serves on the Minnesota Counseling Association Board of Directors as the Marketing Chair.
Lindsey embraces creativity in her clinical work due to her own creative inclinations as an art maker and absorber. She obtained a BFA in studio art, with a focus on video art, and completed a holography internship in New York City under holographer Jason Sapan (aka "Dr. Laser"). She also worked in the field of post-production for advertising prior to pursuing a career as a therapist. As someone who values art and creativity and has worked in the creative industry, Lindsey understands the dichotomy of the creative process as self-care as well as a source of stress.