Event Information
Climate change is disrupting economies in every country, posing a severe ongoing threat to everyday life. Effects from climate change, such as flooding and wildfires, have already cost some companies millions. The success and failure of companies — and our environment — depends on the proactive measures we take right now to reduce carbon emissions and combat climate change.
Join us for a discussion on how being a sustainable company is beneficial for both the environment and business, how climate change can be used as an opportunity for innovation, and what steps we can take to work toward a brighter future.
Event Details
7:30 – 8 a.m. Registration and continental breakfast
8 – 9 a.m. Panel
PANELISTS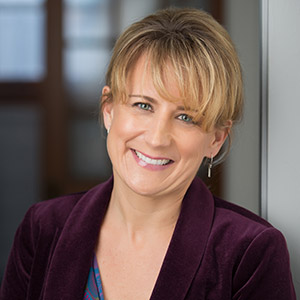 Naomi Bartley, Chair and founding member, The Climate Reality Project: Southern Minnesota Greater Metro Area Chapter
Trained by Founder and Chair, Vice President Al Gore, Bartley is a leader committed to the Climate Reality Project's mission to catalyze a global solution to the climate crisis by making urgent action a necessity across every level of society. In this role, she serves as a chapter chair, chair and founder of Climate Reality's Women and Girls Working Group and is a member of the Climate Business Working Group. Bartley is also a mentor for the Leadership Corps trainings and recently spoke as a panelist moderated by the Chair at the 2019 training in Minneapolis. Subsequently, she was invited to attend the first annual Climate Underground conference hosted by Mr. Gore where she participated in solution generating and educational sessions concerning soil, food, and community health.
Bartley is a small business owner working as a consultant and psychotherapist in Northfield, Minnesota. She is a member of the Climate Psychology Alliance, International Transformational Resilience Coalition and Minnesota ACEs (Adverse Childhood Experiences) Action: A Trauma-Informed Network employing climate resilience growth models. As a a pledged "Climate Aware Therapist," Dr. Bartley has participated in panels, educational forums, and through multimedia platforms on topics such as climate grief, eco-anxiety, adaptation and resilience.
Currently, Bartley's climate campaign involvement includes galvanizing 100% commitment to renewable energy across sectors, informing food systems production and distribution through regenerative agriculture, advocating for sustainable fashion practices, climate coalition building and the adoption of gender responsive action plans for businesses and communities.
Amy Fredregill, Managing Director, Minnesota Sustainable Growth Coalition
Having worked in the public, private and non-profit sector, Fredregill has nearly 25 years of experience in policy and systemic approaches to energy, water and other sustainability efforts in both the Midwest and nationally. Since March 2018, Fredregill has been serving as the Managing Director of the Minnesota Sustainable Growth Coalition at Environmental Initiative (EI). The Coalition primarily represents Fortune 500 Companies headquartered in Minnesota that are leaders in corporate sustainability. Prior to EI, Fredregill was Xcel Energy's Manager of Resource Planning and Strategy for External and State Affairs at NSP-MN.
Fredregill served since 2011 as Executive Director for the Midwest Renewable Energy Tracking System (M-RETS) and as the Vice President of the Cooperative Network, a business trade association working with cooperatives in the Upper Midwest. She has also held positions as a legislative aide for the US Senate and a researcher for the MN Public Utilities Commission. Fredregill has consulted internationally on several USAID-funded partnerships, most recently in Mexico to assist with federal energy reform. In 2016 she was recognized as a Clean Energy Leader for MN Women by the Clean Energy Resource Team and The Business Journal's 25 Women to Watch Award in 2010. In her free time, she enjoys Nordic skiing, wilderness backpacking, paddling and playing the fiddle.
Aimee Witteman, Program Director, Midwest Climate & Energy
Witteman leads the McKnight Foundation's Midwest Climate & Energy program. In this role, she works with a diverse group of business, consumer, social justice, environmental, and labor organizations to advance transformative change on the climate crisis. Witteman also chairs the Midwest Clean Energy Funders group, and serves on the governing committees of the Climate Advocacy Lab and national Climate and Energy Funders Group.
Witteman played a leadership role in helping McKnight design and launch the Midwest Climate & Energy program in 2013. Since then she has leveraged grants, impact investments, and engagement of public and private leaders to advance deep decarbonization of the region's energy system. In 2019, McKnight announce it will expand the grantmaking portfolio to $32 million annually, extending its impact to the transportation, buildings, and working lands sectors.
Previously, Witteman served as McKnight's Environment program officer specializing in water quality and agriculture systems. Outside of philanthropy, she has held leadership positions in several nonprofit organizations, guiding public policy advocacy, strategic communications, and coalition campaign efforts. Witteman was the first executive director for the National Sustainable Agriculture Coalition in Washington, DC, where she advocated for the sustainability of food systems, natural resources, and rural communities. Witteman has an MS in agriculture science and policy from Tufts University.
MODERATOR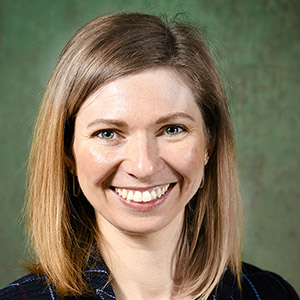 Tara Brown, Sustainability Manager, City of Edina
Brown is responsible for integrating sustainability principles and goals into all projects and programs for the City of Edina. In this newly created role, she acts as a resource and partner to all City departments on conservation and sustainability matters, creates policies and programs to meet the City's sustainability goals. Previous to this role, Brown was in corporate sustainability program management.