Common Good Breakfast Series
Artificial Intelligence: Threats and Opportunities
There is no shortage of concern and debate about the risks surrounding the increased use of Artificial Intelligence (AI). However, from Alexa to self-driving cars to medical diagnostics, AI also offers enormous potential benefits for society. Our panelists will offer their expert perspectives on how AI can affect the job market, profits and the common good.
Panelists

John Stout
Co-chair of Fredrikson & Byron's Corporate Governance and Corporate Sustainability and Social Responsibility Groups
John Stout is a nationally recognized lawyer at Fredrikson & Bryon, P.A. He co-chairs Fredrikson & Byron's Corporate Governance and Corporate Sustainability and Social Responsibility Groups, as well as co-chairing the firm's working group on Artificial Intelligence. He advises organizations on risk assessment, indemnification and insurance, legal compliance, business sustainability and social responsibility matters, oversight of Artificial Intelligence usage, and the legal implications of business strategies and decisions. He is also a member of the University of St. Thomas Twin Cities Artificial Intelligence Roundtable.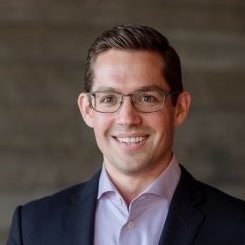 Andrew Murphy
Managing Partner at Loup Ventures
Andrew Murphy is a Managing Partner at Loup Ventures. Loup Ventures is a research-driven venture capital firm based in Minneapolis and New York investing in frontier technology. Prior to Loup Ventures, Andrew was a senior marketing manager in Ecolab's Healthcare division. Before joining Ecolab in 2012, Andrew spent five years at Piper Jaffray where he covered the Digital Media space with Gene Muster, also of Loup Ventures. He covered companies including Apple, Netflix and Adobe.

Kashif Riaz
Director of Data Engineering at Securian Financial
Kashif Riaz is a Director of Data Engineering at Securian Financial where he is responsible for data strategy, engineering and transformation of data for various actuarial functions, and other innovation initiatives. Prior, Kashif was the Director of Architecture and Strategy at Thomson Reuters. He has been providing architectural oversight for Legal, Financial Services and Insurance products for more than ten years. Kashif specializes in designing and large-scale data analysis and platforms that focus on Big Data, Data Science and Artificial Intelligence (AI). He has a doctorate in Computer Science from the University of Minnesota with a focus on Machine Learning, Information Retrieval and Linguistics.
Moderator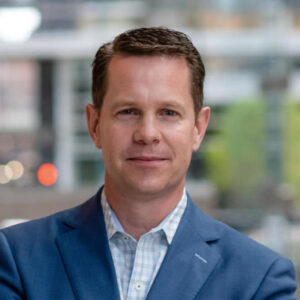 Matthew Jennings
Global Vice President of SAP Leonardo
Matthew Jennings is the global vice president of SAP Leonardo at SAP. Prior to joining SAP, he was the Regional President for Bosch Software Innovations in the Americas where he focused on implementing digital customer strategies. After beginning his career as a consultant at Accenture, he founded Global Tier to focus on remote monitoring and device analytics. He was also president and founder of Utiligent, an IoT solutions company, that was acquired by Digi International where he served as vice president of Solutions and Business Development.

Nonprofit Recipient
The Common Good Breakfast Series contributes event proceeds to the nonprofit organization featured at each session. The nonprofit for this event is The Emily Program Foundation. A nonprofit organization focused on putting an end to eating disorders through prevention and recovery support. We're pleased to support The Emily Program Foundation.
Event Sponsors