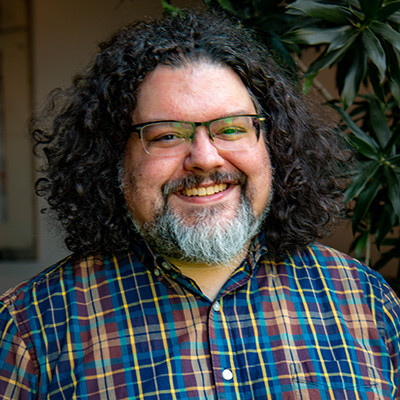 Dan Stone
Web Specialist | He, Him, His
Dan joined Neuger in 2015. As a web specialist, he assists with the development of custom websites, custom emails and custom email templates. He also works with website analytics and SEO, assists with client website questions, and website updates.
He enjoys the challenge of fitting all of the various project pieces together and picking up new skills to add to his toolkit. In addition to his technical skills, Dan's boisterous laugh can be heard throughout the office, helping to alleviate stress and reminding us all to enjoy all of the twists and turns of a day's work (it's no surprise that he is the voice of Santa Claus in Neuger's animated Christmas videos).
Dan holds an associate's degree in programming from Hennepin Technical College and a bachelor's degree in history with a minor in secondary education from Luther College. He enjoys the camaraderie of the Neuger team and is looking forward to the challenges ahead.
In his off time, Dan enjoys video games, movies and TV, disc golf and hanging out with his friends and family.
Favorites
Favorite TV show:
Of all time? MacGyver. Currently? Star Trek Discovery or Black Mirror.
Favorite aspect of my job:
Working as a team and getting to interact with most of my co-workers on a daily basis.
Favorite road trip or flight destination:
Don't know that I have a favorite destination, but I still want to drive Route 66. Also wouldn't mind road tripping to the NW and NE coasts of America.