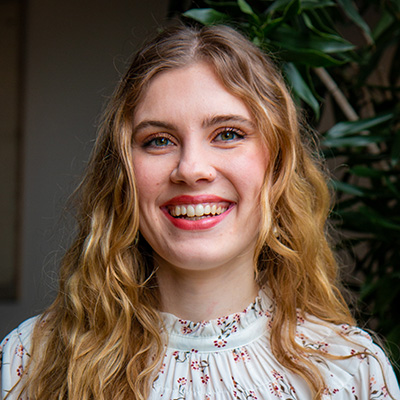 Amanda Pesta
Digital Marketing Strategist | She, Her, Hers
Amanda joined Neuger in 2019. She graduated from Concordia University, St. Paul with a bachelor's degree in Business Management and a minor in International Studies. Her previous work experiences include a sales management internship at Mattress Firm, a marketing internship for Sodexo, and an administrative position in the admissions office at Concordia (as well as local jobs at Northfield Olive Oils and Vinegars, Lorence's Berry Farm and the former Cocoa Bean Café while growing up in Northfield).
During her time at Concordia, she was lucky enough to spend a semester abroad in Milan, Italy taking business classes and studying Italian, and still managed to return and graduate a semester early. Her favorite European travel destinations were Prague and the Amalfi Coast in Italy.
In her spare time, Amanda enjoys discovering new music and going to concerts, spending time outside, and checking out coffee shops all over the Twin Cities.
She works primarily out of the firm's Minneapolis office.
Favorites
Favorite TV show:
Sherlock
Favorite aspect of my job:
I really enjoy learning about the wide variety of client projects we do here and having the opportunity to personally contribute to them. Also, getting to work in a unique, modern office building in the North Loop!
Favorite road trip or flight destination:
Colorado. I love being surrounded by mountains, and it feels like a second home there. Plus, it's always fun to catch a show at Red Rocks Amphitheatre!