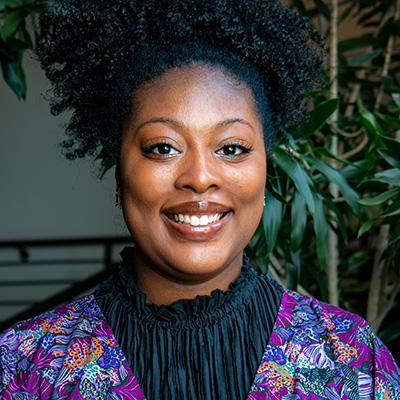 Atiya Mansfield
Client Support Specialist | She, Her, Hers
In Summer 2021 Atiya joined Neuger – remotely! – as an intern and was promoted to a full-time position by Fall 2021. As if onboarding virtually wasn't challenging enough, Atiya's flexibility, work ethic and dedication to Neuger's values have proven her to be a great fit for our Client Support Specialist position.
A recent Alverno College graduate, Atiya loves working with the community. She received her bachelor of arts in Sociology with a minor in Communication. We're happy to be her first corporate employer post-graduation!
Favorites
Favorite recipe (dish to make at home):
Creamy mushroom pasta!
Every year she looks forward to:
Reflecting on the different fashion statements she's made over the year and deciding which ones she will take into the next year (and which ones she will deny ever happened).
Three things that are on her desk/workspace:
You can always find markers, water or tea, and her trusty AirPods in case she has a spontaneous meeting or needs musical motivation to focus on a project.