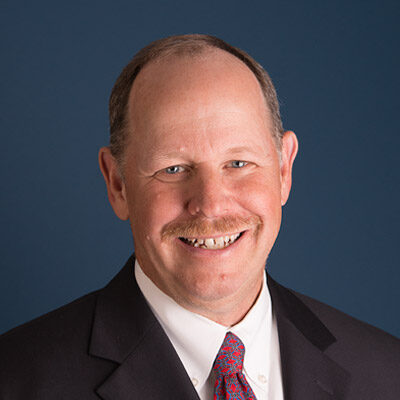 A Letter from Dave
David Neuger
President & Chief Executive Officer
As communicators, we amplify voices and connect people to products, services, causes and solutions – but if we aren't inclusive, we're only telling part of the story. We also serve as crisis managers; building and protecting reputations and identifying areas of strength and improvement. We value integrity, excellence and success – and it's beyond time we incorporate these principles into our diversity, equity and inclusion (DE&I) efforts.
After the devastating murder of George Floyd in 2020, there was a powerful awakening for our company, both personally and professionally. As a nation, we watched city after city, state after state, country after country, protest for racial equality; we watched corporate America scramble to make anti-racism statements and pledges. We recognized our complicit behavior and felt compelled to make a change – but we didn't want to make a statement of promises before doing the work.
Speaking out against racism and police brutality felt overwhelming. Admittedly, our organization wasn't as diverse as it could be and we weren't having the necessary conversations toward anti-racism. So, we employed a strategic consultant and communications leader to help us start our journey. As we grow and transform, our clients also evolve from our leadership.
Since developing a DE&I initiative, we've been proactively building a diverse team, including a certified DE&I consultant who brings added value and services for our clients. We still have a long way to go but are excited for the journey, the awareness and the future of Neuger and the communities we serve.
We invite you to join us on this very worthy journey.
Our Vision
Neuger is committed to enriching our services and company culture with diverse counsel, perspectives and communication techniques to provide a broad range of strategic initiatives and partnerships. We envision a culture of excellence by taking actions to increase diversity and equity in our communities and maintain an inclusive workplace.
Our Commitment
Neuger is committed to taking action to improve our organization, industry and society to address the problem of racism and prejudicial barriers that impact the hiring, advancement and overall success of diverse groups.
We pledge to operate a company that:
Is free of prejudice based on various personal characteristics, including but not limited to: race, ethnicity, religion, sex/gender, age, sexual orientation and disability.
Assists its staff and clients through accessible training and education to help eliminate implicit biases.
Recruits and sustains a diverse team that is reflective of our community, environment and organizational values.
Acknowledges unconscious bias and internalized racism and works to address those biases through workshops, employee resource groups and other DE&I measures.
Provides a safe, insightful space for staff to reach their maximum potential.
Fosters a work environment that respects and values diversity by recognizing and celebrating a variety of experiences and perspectives.
Promotes opportunities for professional development that will lead to a more diverse leadership team.
Objectives
Improve communications by:
Developing compelling messages and opportunities for dialogue that encourage employees to understand the importance of DE&I for their personal and professional success.
Understanding the impact of tone, words and phrases through our DE&I language style guide.
Highlighting the value of diverse perspectives.
Understanding the diversity of how individuals communicate and comprehend.
Encouraging an environment for employees to show up as their authentic selves.
Encourage accountability by:
Creating awareness of unconscious bias and actively working to minimize its impact.
Developing a multimedia resource center for independent education such as a DE&I Bulletin Board.
Develop an openness that allows others to be receptive to different ways of thinking, feeling and behaving without feeling challenged or threatened.
Sponsoring, volunteering for, or otherwise serving nonprofit organizations working toward racial justice, anti-racism and the full spectrum of social issues.
Utilizing tools, such as stay interviews, to foster a true sense of belonging and to increase retention of our diverse team.
Realizing the work is never done.