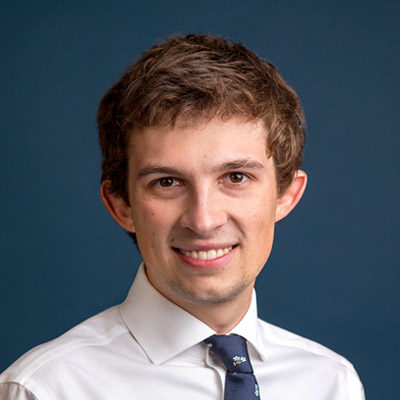 Steven Wett
Senior Web Developer
Steven joined Neuger Communications Group in June 2015. He is an experienced web developer and focuses on making websites that are intuitive, elegant and accessible for everyone. Along with his coding skills, he has extensive experience in photography and editing, as well as video production and animation.
A graduate of St. Olaf College, Steven majored in chemistry. He studied psychopharmacology in Denmark his junior year and did independent neuroscience research with faculty after returning. While at St. Olaf, he held many leadership positions, including being a co-founder and serving as the Director of STO Talks (inspired by TED Talks.) During his senior year, he worked part-time at 3M's Abrasive Systems Division in research and development and participated in several internships.
A native to Northfield, Steven enjoys gardening, camping, hiking, traveling, and generally being outdoors. Some recent places abroad he has visited include Denmark, Germany, Italy, Japan, Peru and Costa Rica. He currently lives in southern Virginia with his girlfriend, Anisha, where they regularly hike on the Appalachian Trail with their dog, Luna.
Favorites
Favorite TV show:
Breaking Bad
Favorite aspect of my job:
On any given day, I enjoy that I can both be artistic and technical in my job. I may be working on designing the best user experience for a site in the morning and in the afternoon I'll be setting up database integrations for a new app. This pairing allows for me to really dive deep into the projects I'm working on to ultimately make the best product for our clients.
Favorite road trip or flight destination:
Florence, Italy