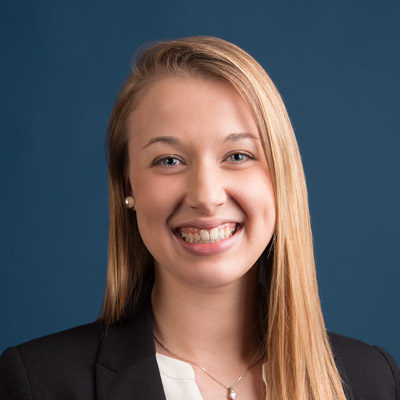 Madeline Rauma
Content Strategist
Madeline joined Neuger in 2016. A wordsmith with social media and marketing smarts, she guides the content development strategy for the firm, tells client stories through written content for print and digital channels, and helps lead new business development for the northern Minnesota market.
She joined the firm as an intern after graduating from the University of Minnesota, Morris, where she earned a bachelor's degree in communication, media and rhetoric.
Madeline's previous experience includes working in marketing at Medtronic during a major acquisition, a social media fellow at the University of Minnesota, Morris, and a social media ambassador for the Council of Public Liberal Arts Colleges. From these experiences, she brings diverse knowledge of marketing communications, copywriting and the changing social media landscape.
An outdoors enthusiast and advocate, Madeline lives in Grand Marais with her husband, Kylan, and their baby son, Simon. She loves finding ways to combine her work passions with her personal passions. Want to see what we mean? Check out her post on how to build an effective content strategy »
Outside of the office, she enjoys spending time at her family's cabin in northern Wisconsin, camping, hiking, cycling, checking out local music and giving vintage pieces new life!
Favorites
Favorite TV show:
The Handmaid's Tale, Schitt's Creek, Shameless
Favorite aspect of my job:
I love being able to strategize and work on projects for a variety of clients from different industries. No two days are ever the same!
Favorite road trip or flight destination:
Glacier National Park, where I spent a week camping and hiking in the mountains of Montana. It is worth the drive and highly recommended!