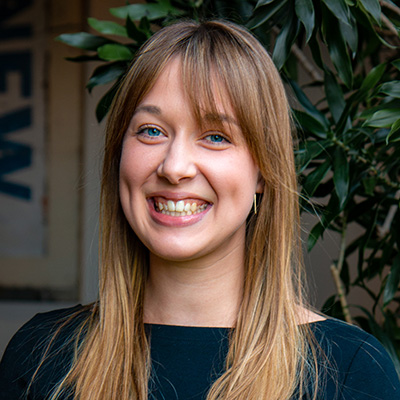 Madeline Rauma
Director of Client Operations & Quality Assurance | She, Her, Hers
Madeline has been making Neuger a better place to work since 2016. Her impeccable attention to detail ensures she never misses a beat, and her ability to develop and document processes enables the rest of the team to deliver quality, error-free work that aligns with our corporate excellence values.
Madeline began her career at Neuger honing her skills as a communications expert, creating social media strategies and publishing procedures, as well as writing print and digital content. She developed as a leader within the organization by serving as a client lead, moving to head copywriter and eventually to a quality assurance manager.
In her current role as Director of Client Operations & Quality Assurance, Madeline is responsible for the firm's project management and the quality of deliverables. She is passionate about helping clients tell their stories, and loves coaching her colleagues on how to successfully share those stories accurately and consistently.
She joined the firm as an intern after graduating from the University of Minnesota, Morris, where she earned a bachelor's degree in communication, media and rhetoric.
An outdoors enthusiast and natural lands advocate, Madeline lives in Grand Marais with her husband, Kylan, and their son, Simon. When she is not beguiled by her adorable son, you might find her camping, hiking, paddling, cycling, checking out local music, or giving vintage furniture pieces new life!
Favorites
Favorite TV show:
The Handmaid's Tale, Schitt's Creek, Shameless
Favorite aspect of my job:
I love being able to strategize and work on projects for a variety of clients from different industries. No two days are ever the same!
Favorite road trip or flight destination:
Glacier National Park, where I spent a week camping and hiking in the mountains of Montana. It is worth the drive and highly recommended!