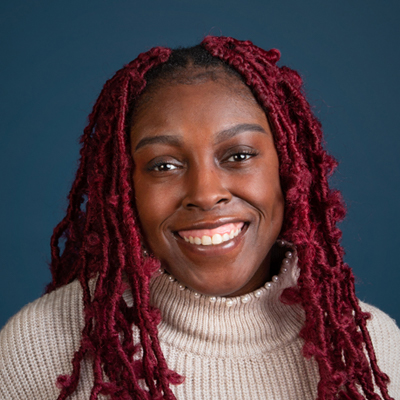 Khai Clardy
Media & Content Specialist | She, Her, Hers
Khai joined Neuger in 2021. A communications expert and Columbia College Chicago graduate, she joined the media relations and content team with several years of experience in multimedia journalism.
As a creative, Khai has experience in writing for a variety of mediums including poetry and copywriting. She studied journalism with a concentration in media/magazine writing but has a passion for and interest in many industries and art forms.
Khai's vast work experience includes roles in hospitality, office management, recruiting and retail – all of which require a high level of communication skills. Ultimately, she enjoys connecting with people through customer service, storytelling, and/or consulting. She is a self-proclaimed philomath (lover of learning) and spends her free time researching new ideas, concepts and technologies.
To give some insight into her interests, she has magazine subscriptions to Wired and Essence, she listens to the Joe Budden Podcast avidly, is known to host a "virtual concert" on Snapchat at any given moment, and still uses a typewriter. Her ability to adapt and appetite for fresh perspectives makes her an insightful and contemporary writer and exciting addition to the Neuger team.
Favorites
Favorite recipe to make at home:
Lemon garlic salmon with noodles and asparagus
Favorite aspect of my job:
Proofing! I've always been a stickler for typos, so it feels amazing to be able to give the green light on an edit.