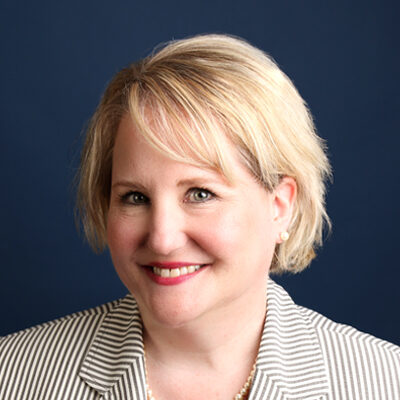 Amy Frantti
Senior Communications Counselor | She, Her, Hers
Amy joined Neuger as a Senior Communications Counselor in 2022. She brings a diverse set of skills from her communications career in agency and corporate communications as well as broadcast and print journalism. Amy earned a bachelor's degree in mass communications and a master's degree in communications and global issues from St. Cloud State University. Additionally, Amy was among the first wave of people who worked in the multimedia industry, first as a video producer of interactive multimedia training modules, then as a project coordinator at one of the first interactive multimedia agencies in the region. She is a dedicated member of the Minnesota Chapter of the Public Relations Society of America (PRSA) and shares her expertise with a number of nonprofit groups through volunteering.
When she isn't working, Amy loves to spend time with her four siblings, their families and her friends. She also enjoys reading, quality TV/streaming programs, eating healthy food and going for walks.
Favorites
Favorite road trip or flight destination:
Any place where I can immerse myself in the local culture, meet interesting and nice people, enjoy delicious food, do a lot of walking and get caught up on quality sleep.
One thing she looks forward to every year:
Christmas.
Favorite music artists:
Beethoven, David Byrne, Ella Fitzgerald, Aretha Franklin, Billie Holiday and Prince.